Posted Tue, 03/22/2016 - 4:14pm
They were all at Migrant Justice last weekend for a historic tri-state gathering of agricultural workers.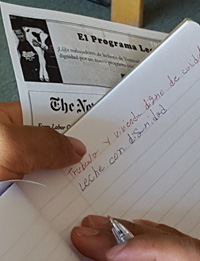 Immigrant workers from New York, Maine, and Vermont gathered together to share organizing models and build solidarity across industries and state lines.  Members of Mano en Mano (Maine), Workers' Center of Central New York (Syracuse), Nuestra Voz de la Comunidad (Maine), and the Worker Justice Center of New York packed the Migrant Justice office over the weekend to hear from Vermont dairy workers about our game-changing Milk with Dignity program.
Migrant Justice inspired our guests with the history of the Milk with Dignity campaign and its potential to transform the dairy industry.  "In the Milk with Dignity program, workers hold corporations accountable to guarantee their human rights are protected through the supply chain," said Migrant Justice leader Kike Balcazar.  And this spring, we are sharing this same message around the country.  
Last month brought us to the national Jobs with Justice conference in Washington, D.C. and a meeting of the Worker-Driven Social Responsibility Collaborative in NYC.  And next month we'll be presenting at the summit of the Food Chain Worker's Alliance in Los Angeles and the national Labor Notes conference in Chicago.
Whether we are bringing people to Vermont or taking our message on the road, Migrant Justice is being recognized as a national leader in the movement to create dignified work and housing for immigrant farmworkers!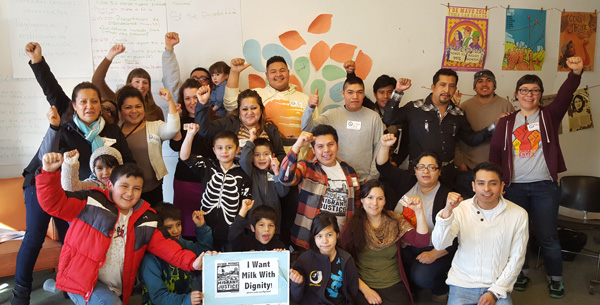 Read the full article for a complete photo report of the weekend!