Posted Tue, 06/21/2022 - 2:59pm
Burlington, VT.  Ten immigrant farmworkers stood in front of the U.S. Federal Building today to announce the filing of a joint petition to stop their deportations. Backed by supporters, the "Migrant Justice 10" called on Immigration and Customs Enforcement (ICE) to apply federal guidelines that benefit non-citizens with a history of advocacy for labor and housing rights, and to close their deportation cases, allowing them to remain in the U.S.
Pedro Ubaldo, one of the Migrant Justice 10, said: "I came to Vermont from Mexico when I was sixteen-years-old and have been working on dairy farms ever since. I was pulled over by ICE in 2019 for no reason and detained. Now they are trying to deport me to Mexico, but my life is here. I am fighting to stay in Vermont to provide for my family and organize with my community for a better future."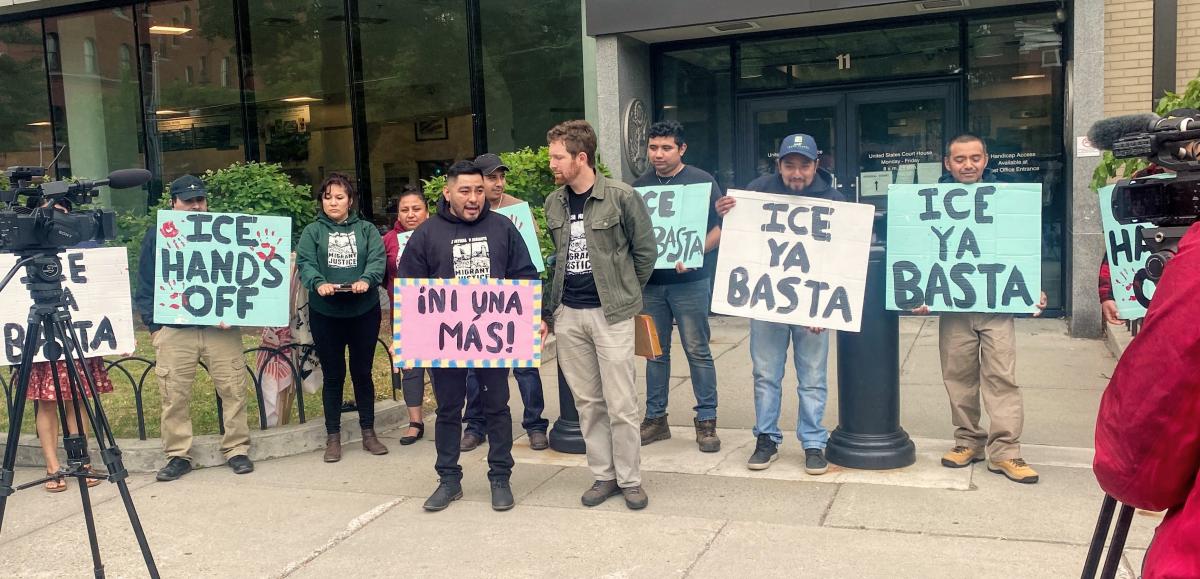 Click "Read More" to get the full story!