Posted Tue, 10/06/2020 - 4:08pm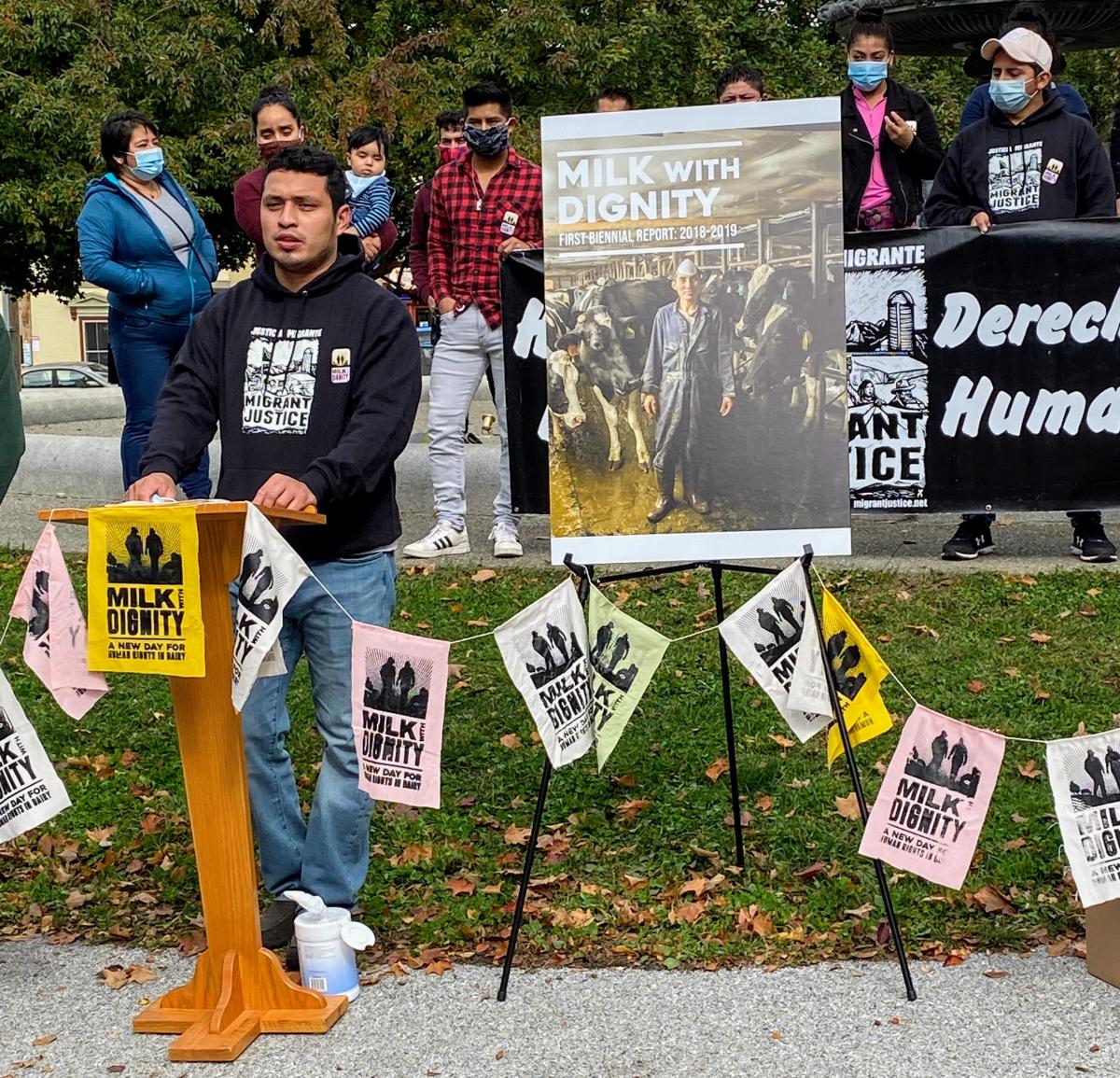 The first Milk with Dignity Biennial Report is now public! The 68-page report documents the tremendous progress made in 2018 and 2019, the first two years of the program's existence. In that time, we have begun to achieve the "new day for human rights in the dairy industry" that we predicted upon signing the first Milk with Dignity agreement with Ben & Jerry's on October 3rd, 2017.
The report shows two years of incredible achievements, made possible by the program's worker-driven structure, comprehensive monitoring by the Milk with Dignity Standards Council, and strong enforcement mechanisms backed up by the market power of Ben & Jerry's. It weaves together compelling case studies and extensive data to tell the story of how Milk with Dignity is transforming the dairy industry.
On Saturday – three years to the day after Ben & Jerry's became the program's first participating company – farmworkers and supporters gathered in downtown St. Albans to present these findings and more from the Milk with Dignity report.
Read more for a full photo report of the press conference and delegations!