Posted Thu, 06/22/2017 - 12:20pm
Migrant Justice and Ben & Jerry's sign historic agreement!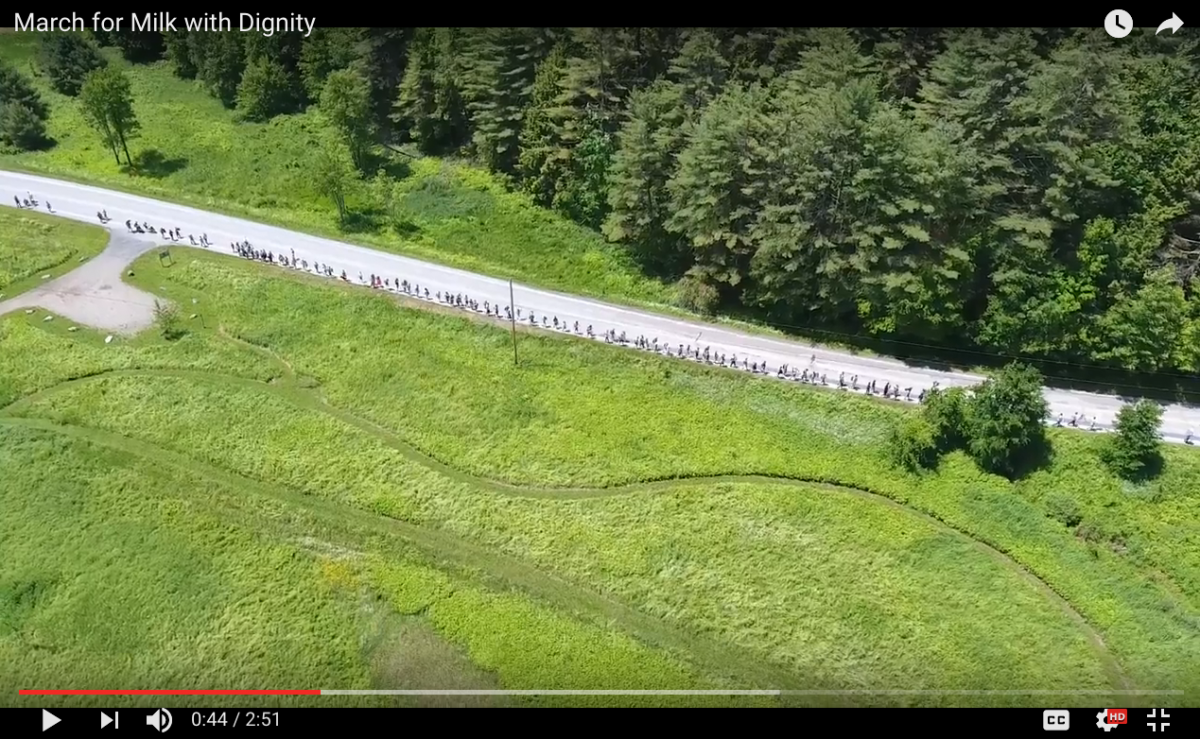 Check out this must-see 3 minute video of the March for Milk with Dignity!
In the early morning light, at 7am on Saturday June 17th, nearly 150 farmworkers and supporters gathered in front of the Vermont State House gearing up for what would be an historic day. Nearly two years to the day when Ben & Jerry's made its still-unfulfilled public commitment to Milk with Dignity, Farmworker organizer Enrique "Kike" Balcazar kicked off the action:
"Today, we are marching 13 miles to Ben & Jerry's to make sure they make good on their promise they made two years ago to join and implement the Milk with Dignity Program, because our human rights cannot wait a single day longer."
Read more to see photos from the march!