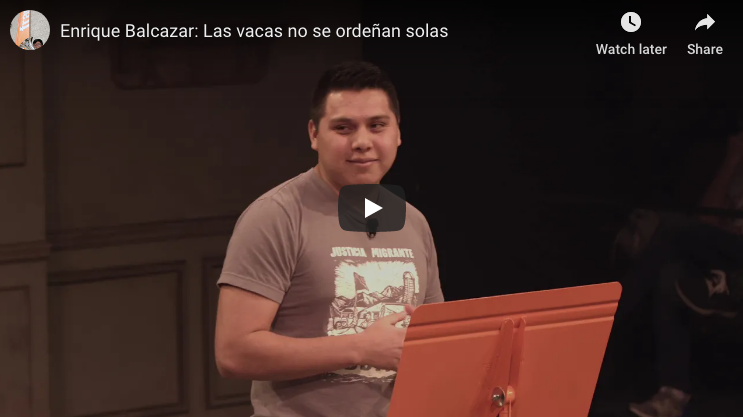 Earlier this year, Migrant Justice leader Enrique "Kike" Balcazar took the stage in Gainesville, Florida to deliver a talk on the founding and growth of Migrant Justice -- and of his own journey from farmworker to human rights leader.  The video from this inspiring and emotional story has just been made available.
Kike spoke at the annual frank gathering, hosted by the University of Florida's Center for Public Interest Communications.  Migrant Justice was honored to share the center stage over several days with journalists, researchers, and activists, all luminaries in their fields.
Inspired by Kike's courageous storytelling?  Support Migrant Justice's farmworker-led human rights organizing with a donation today!