Posted Mon, 03/20/2017 - 3:53pm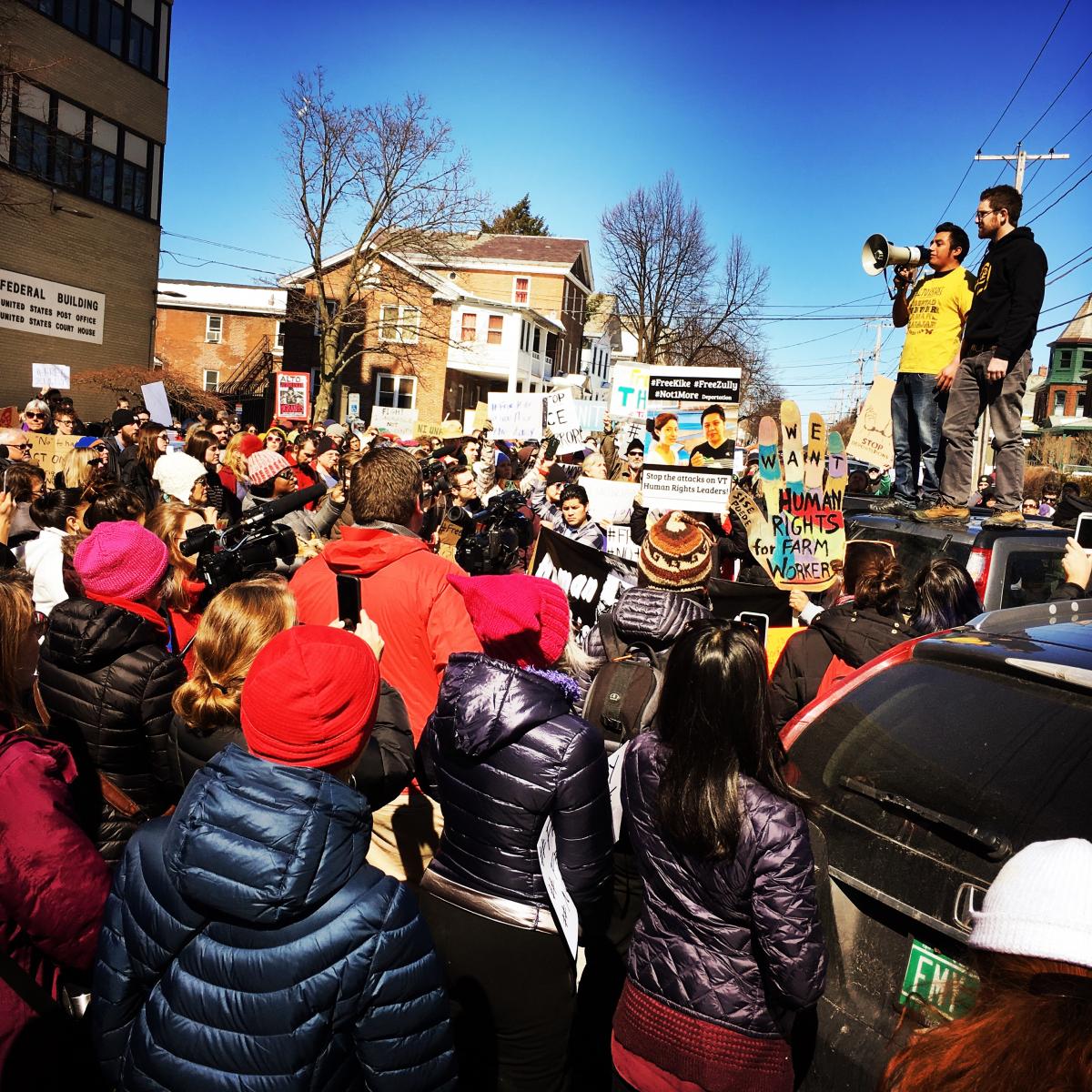 Thousands show support for detained human rights leaders in Vermont
Immigrant leaders of Migrant Justice targeted by ICE for arrest
Burlington, VT. Agents with Immigrations and Customs Enforcement (ICE) have arrested three immigrant members of the Vermont-based human rights organization Migrant Justice within the past week.
Jose Enrique "Kike" Balcazar Sanchez, 24, and Zully Palacios Rodriguez, 23, were surrounded by four undercover ICE vehicles soon after leaving the Migrant Justice office in Burlington on Friday afternoon. Migrant Justice organizers arrived on the site of the arrest in time to see the two being loaded into separate vans and driven away.
"They are targeting our community's leaders," said Migrant Justice organizer Abel Luna.
The detention came two days after agents arrested dairy worker Cesar Alexis Carrillo Sanchez, 23, outside the Chittenden County courthouse Wednesday morning. At the time, Mr. Carrillo, known as Alex, was accompanied by his wife, Lymarie Deida, a U.S. citizen.  The two have a four-year-old daughter together.
Said Ms. Deida of her husband's arrest: "When they arrested Alex, they took away a father, a husband, a human being."