Posted Thu, 04/28/2016 - 4:25pm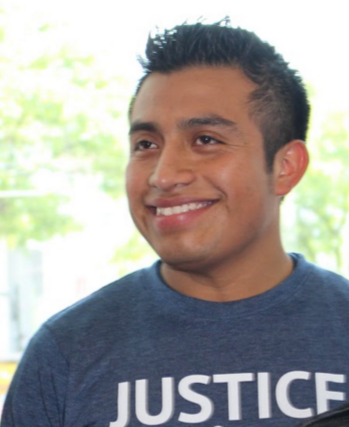 "There are days of winds, days of fury and days of tears.  But there are also days of love that give us the courage to carry on." - Victor Diaz
TAKE ACTION TO STOP THE DEPORTATION OF HUMAN RIGHTS LEADER VICTOR DIAZ. 
Sign and share this #Not1More Petition to stop Victor's deportation!
Migrant Justice leader Victor Diaz was arrested on Thursday, April 21st by undercover ICE agents outside a Mexican cultural event in Stowe, VT.  He had returned the day before from a national gathering of the Food Chain Workers Alliance in Los Angeles, representing Vermont farmworkers in an effort to build a unified movement for fair food.
Victor is a dairy farmworker in Vermont and a nationally-recognized human rights leader.  Two years ago, he reached out to Migrant Justice after enduring years of inhumane conditions on a Vermont dairy farm. Farmworkers and allies joined forces to march on the farm and won back $1,800 in stolen wages.  
Read more about Victor's case and the growing efforts to free him in the full post!