Posted Tue, 10/03/2017 - 10:14am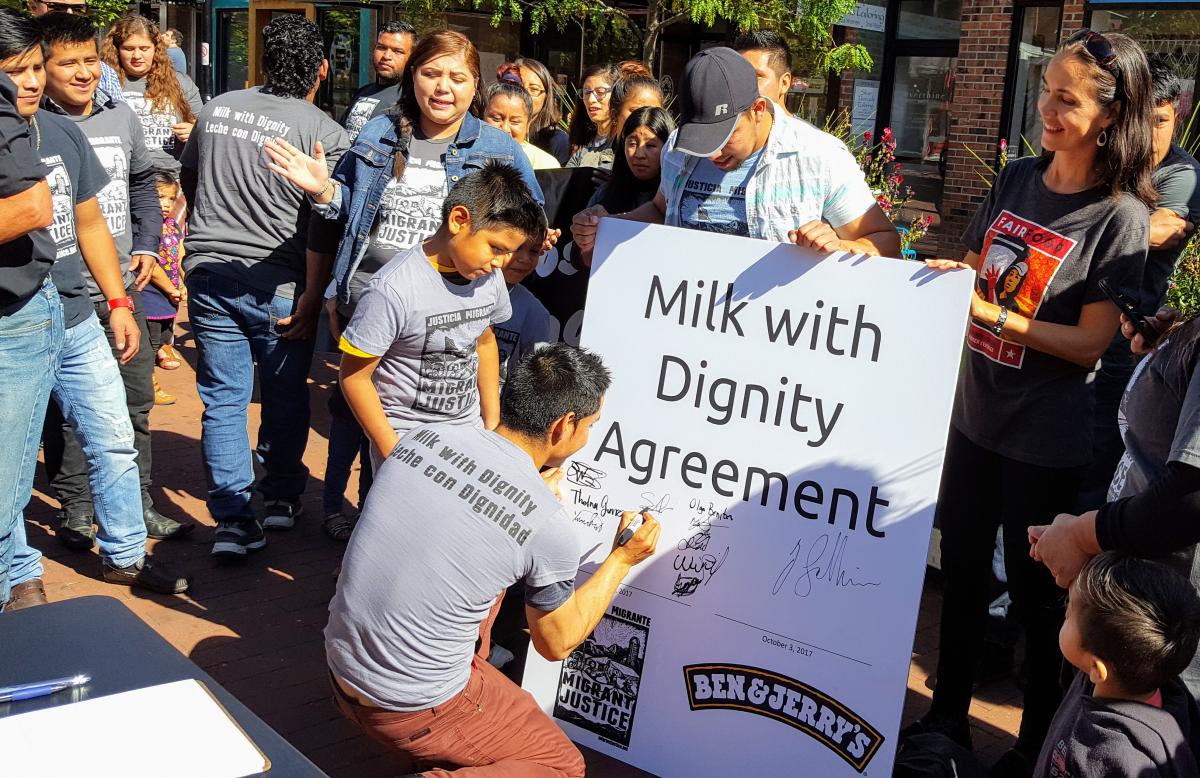 On Tuesday October 3, farmworker leaders from Migrant Justice and the CEO of Ben & Jerry's jointly signed the Milk with Dignity agreement.  The legally-binding contract establishes Ben & Jerry's as the first company in the dairy industry to implement the worker-driven human rights program.  This momentous occasion marks the beginning of a new day for dairy, one that provides economic relief and support to struggling farm owners, in the form of a premium paid by Ben & Jerry's, while ensuring dignity and respect for farmworkers.
Before putting his signature on the document, Migrant Justice spokesperson Enrique "Kike" Balcazar spoke to those assembled:
"This is an historic moment for dairy workers.  We have worked tirelessly to get here, and now we move forward towards a new day for the industry.  We appreciate Ben & Jerry's leadership role and look forward to working together to implement a program that ensures dignified housing and fair working conditions on dairy farms across the region. And though this is the first, it won't be the last agreement of its kind."
The agreement has already made it onto the pages of the New York Times!​