Posted Sun, 03/01/2020 - 8:45pm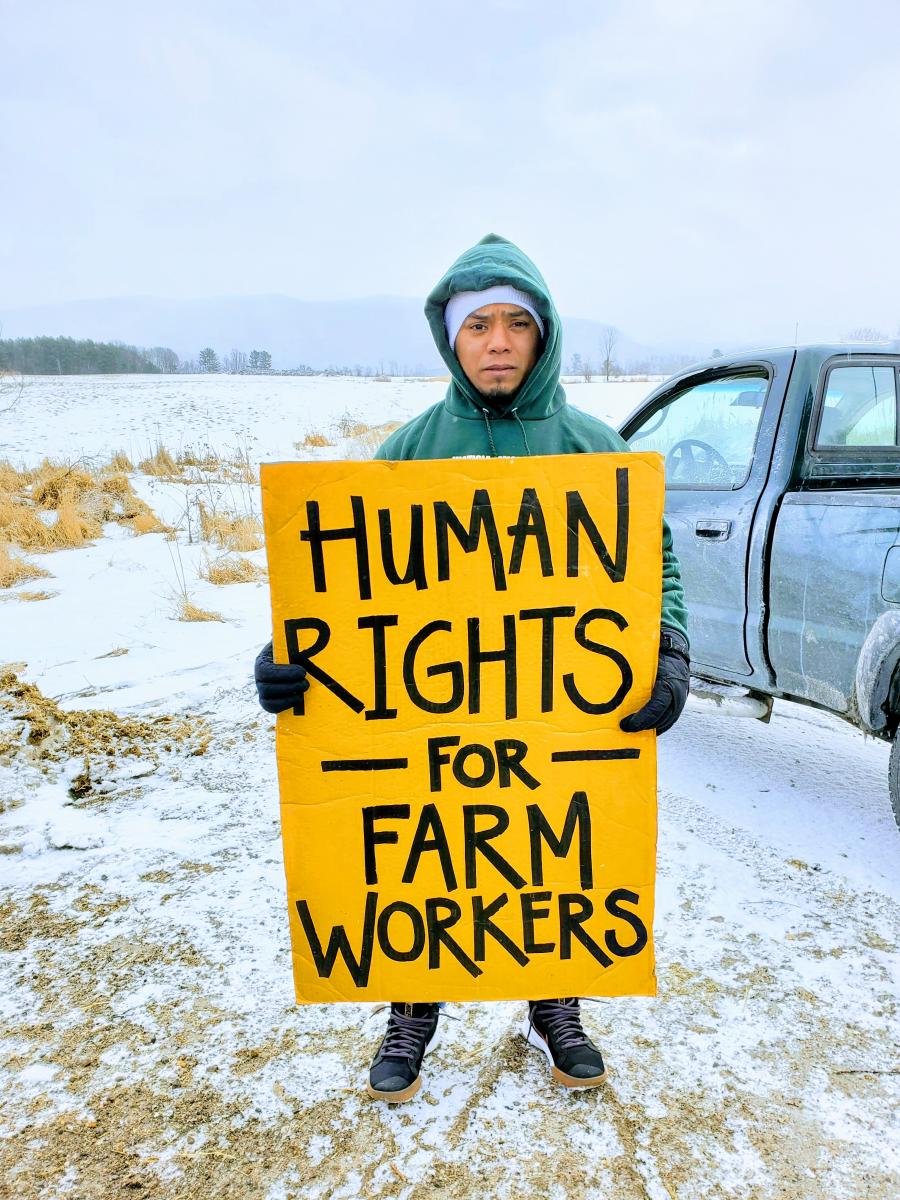 "When I saw them coming at me, I felt scared. But when I looked around I lost my fear. I knew I wasn't alone."
Saturday morning, farmworker José Ramos marched down a back road in Addison County at the head of 50 fellow workers, neighbors, students and faith leaders. When the crowd arrived at the notorious Goodrich Farm -- long known among workers as a farm that rips off and mistreats workers -- the owners came charging at the marchers, pushing people and shouting obscenities.
For José, the scene was a flashback. Earlier in the week, he had gone to Goodrich Farm, his former employer, to collect his final paycheck.  Accompanied by a Migrant Justice organizer, José found his former boss in the barn and asked for the $600 he is owed. In response, she forcefully shoved him out of the barn and slammed the door in his face. A supervisor also assaulted the Migrant Justice organizer. The farm owner screamed at the two to leave, threatening to call the police. Terrified, José ran from the farm. As he drove off, he was followed by one of the farmers.
On Saturday, José felt the same fear rising in him again as the bosses came rushing toward him. But this time, something was different. His community had his back. José climbed on to the bed of a pickup, looked out on the crowd, and addressed the farm owners.
Click "Read More" to get the full story!