Posted Mon, 10/07/2019 - 5:54pm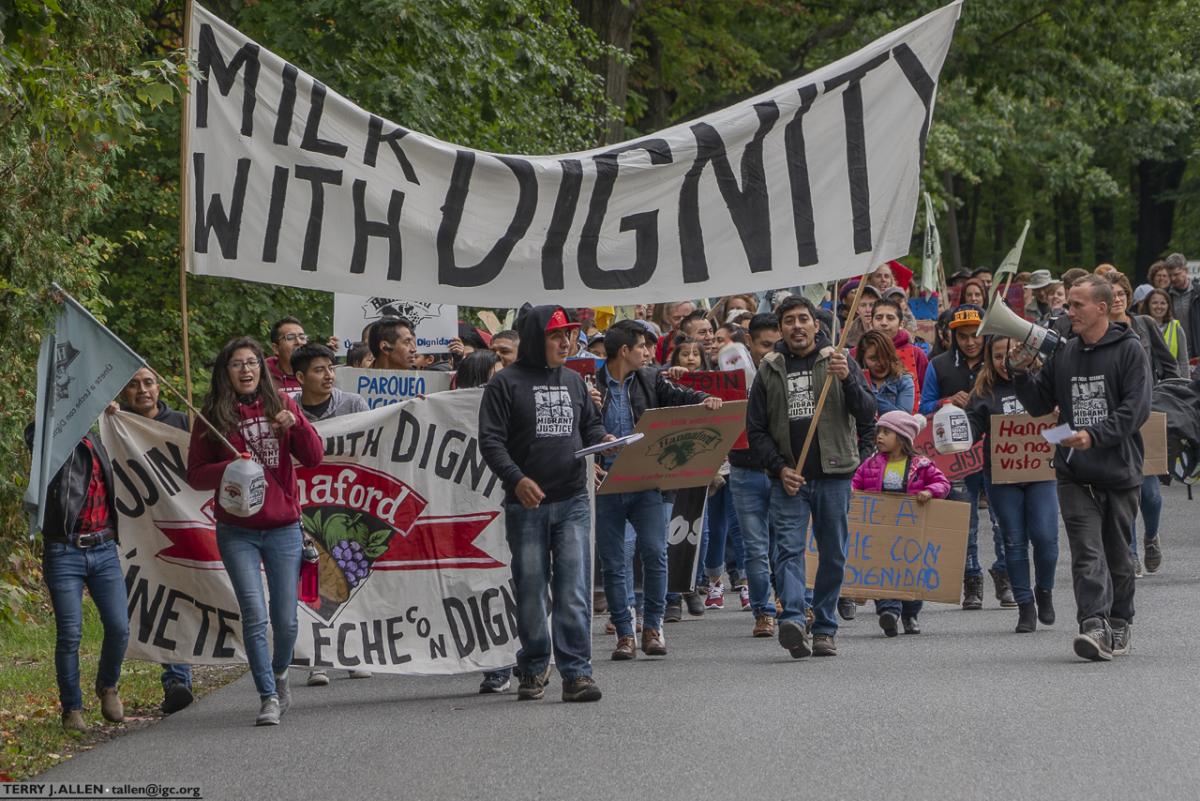 On October 3rd, over 150 farmworkers, farmers, and consumers joined together to call on Hannaford supermarkets to join the Milk with Dignity program.  Marking the second year anniversary of Ben & Jerry's entrance into the human rights program, the event celebrated the progress made under Milk with Dignity and called on Hannaford to aid in the program's expansion. 
Rosi, a dairy worker from central Vermont, invited Hannaford to join the program: "Hannaford has the power to transform the dairy industry.  With almost 200 stores around the northeast, they buy a lot of milk from farms where we are working hard milking cows. Hannaford has an opportunity to be a human rights champion by joining Milk with Dignity."