Posted Wed, 07/26/2023 - 12:43pm
The National Farm Worker Ministry has been organizing faith communities since 1920 to support farmworkers. They were a key pillar of solidarity in the United Farm Workers' historic grape boycotts of the 1960s. Now the NFWM is throwing their support behind dairy workers' fight for Milk with Dignity!
Now, the Ministry is holding their annual Board of Directors meeting at the Migrant Justice office in Vermont. Faith leaders from around the country are gathering to chart the future of the organization and build relationships with dairy workers organizing for human rights and economic justice. On July 28th, NFWM and Migrant Justice will join forces to picket Hannaford Supermarkets and call on the grocery chain to join the Milk with Dignity Program.
Come out to the picket line on 7/28 at 5:30pm in South Burlington to join farmworkers and faith leaders demanding Milk with Dignity!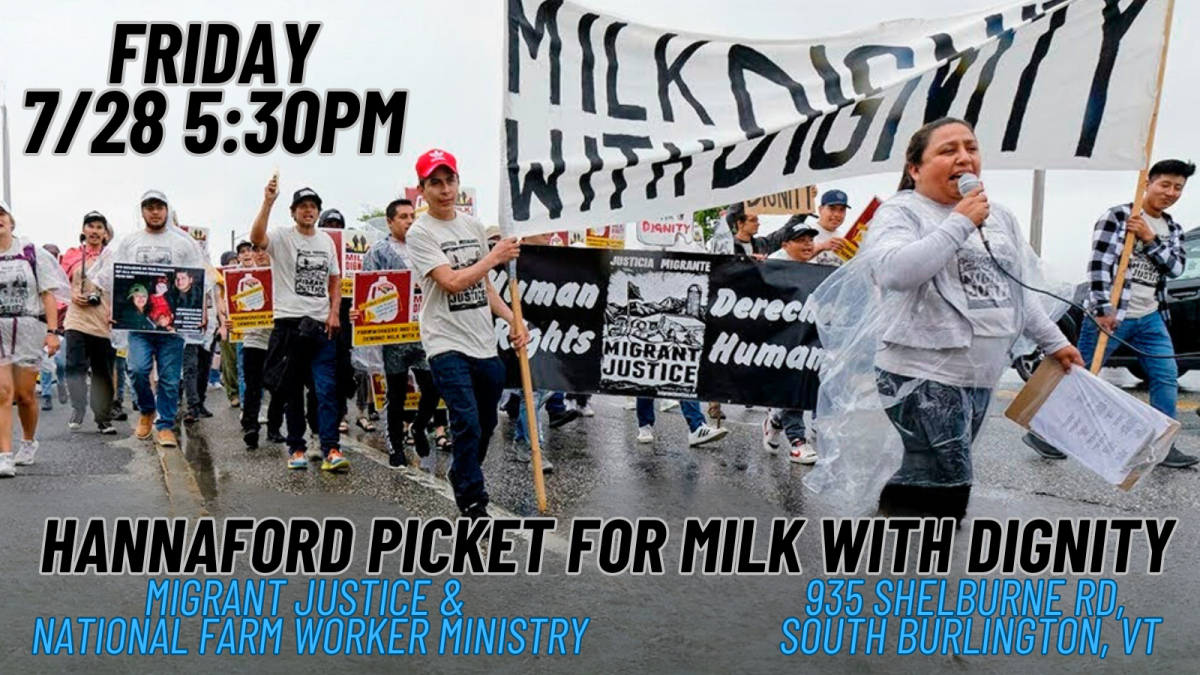 Click "Read More" to get the full story and learn about another black mark on Hananford's human rights record.