Posted Wed, 11/25/2015 - 1:51pm
***November 2016 Campaign Update: Migrant Justice and Ben & Jerry's agreed in May 2015 to work together to operationalize the Milk with Dignity Program in the Ben & Jerry's Supply Chain and have been working steadily towards that goal ever since!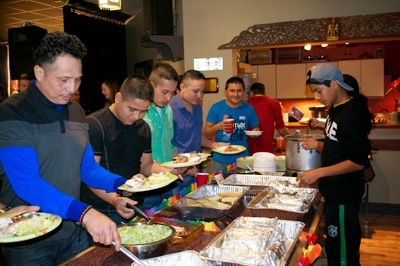 *Purchase tickets here for our annual Fiesta on December 19 and join on facebook here!
*Help with set up, clean up, donate a raffle item, or give a lift to a farmworker neighbor by emailing here.
Food workers across the globe are joining forces this thanksgiving time demanding recognition, rights and dignity as part of International Food Workers Week. Migrant Justice was recognized as one of 21 organizations across the nation leading the way to advance the human rights and dignity of food workers:
"These laborers deserve a voice in the food system. From farm to fork, laborers deserve a living wage, safe working conditions, the right to organize, and access to benefits. Furthermore, they deserve recognition for the role they play in feeding families across the globe, and their stories should be highlighted. Many organizations around the world are working to ensure that workers' voices are heard at every stage of food supply chains, and to protect these laborers' rights, safety, and livelihoods. Food Tank is highlighting the work of 21 notable organizations working for labor justice around the world…"