Milk with Dignity turns six; dairy workers wrap up the Hannaford Month of Action with one final picket
This summer, dairy workers and allies marched through Portland, Maine to urge Hannaford to join the Milk with Dignity Program
Today, October 3rd, 2023, marks the sixth anniversary of the launch of the Milk with Dignity Program. Six years ago, dairy workers and Ben & Jerry's joined together in front of the company's flagship store to sign the first Milk with Dignity agreement. This historic moment represented the first time that a dairy company joined with farmworkers in its supply chain to protect workers' rights.
Today also marks four years since dairy workers first publicly invited Hannaford Supermarkets to follow in Ben & Jerry's footsteps and join Milk with Dignity. Over the past four years, Hannaford has hidden from its responsibility to ensure respect for the human rights of the farmworkers behind their store-brand milk, opting instead to promote empty standards and knock-off initiatives that mimic the Milk with Dignity Program without providing any of its protections.
Undeterred by Hannaford's delays, farmworkers and consumers have banded together to denounce the poor conditions and severe abuses in the company's supply chain. And over the past month, workers have led weekly pickets in front of grocery stores, educating customers on the realities of Hannaford's supply chain and increasing pressure on the company to join the Program.
During last week's picket, dairy worker Jesús – who works on a farm supplying Hannaford-brand milk – led ralliers in a march to the store. When confronted by Hannaford representatives, he took off his shoe to show his partially amputated foot. 
Jesús' foot was crushed after he was told to continue driving a broken tractor. If his farm had been in the Milk with Dignity Program, he would have had the protections needed to prevent this terrible incident. In fact, workers on the same farm had previously submitted a complaint through Hannaford's "Speak-up Line" – a complaint line set up during the course of the Milk with Dignity campaign – only to be ignored.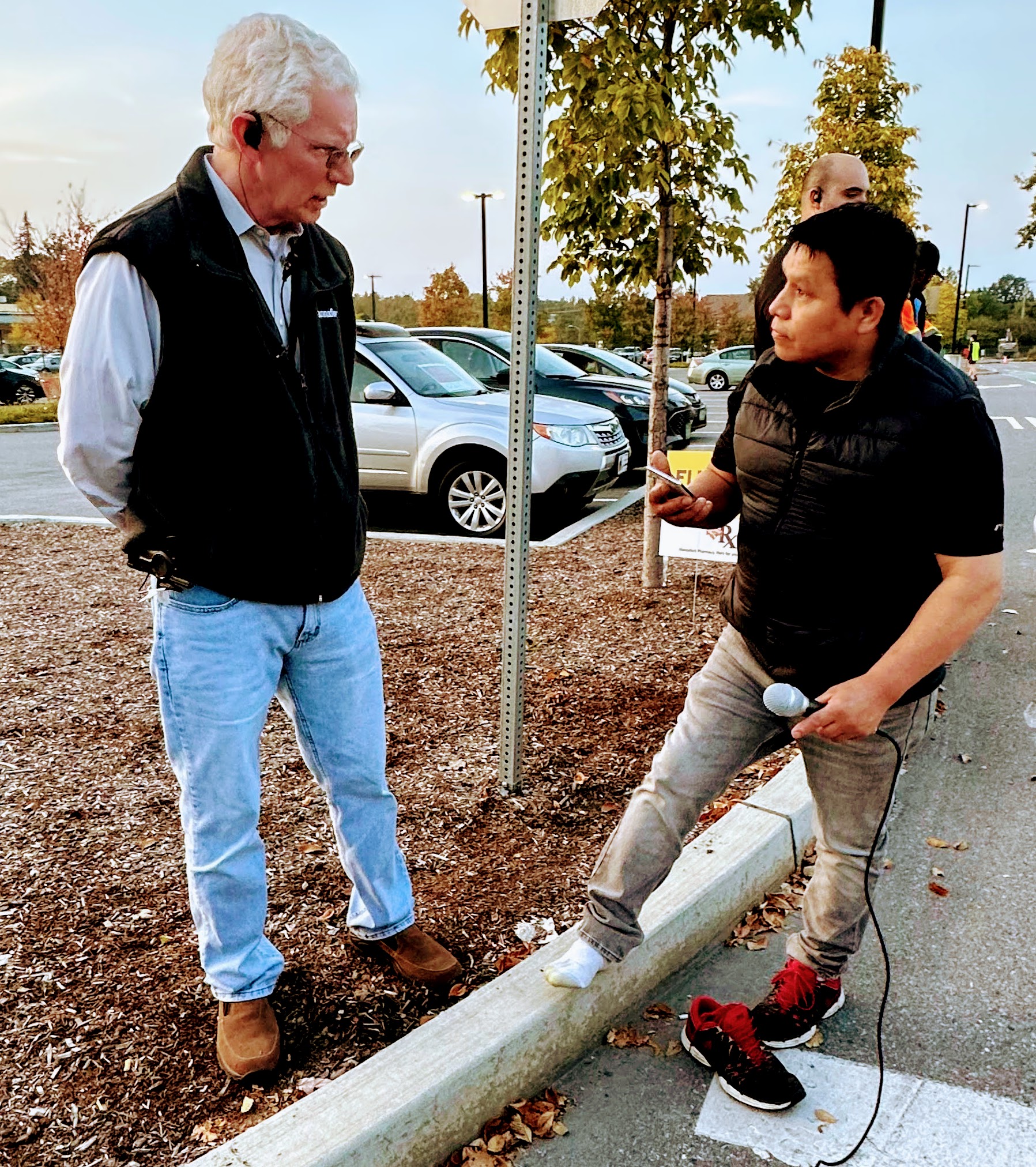 Jesús told Hannaford:
The accident that took my foot was completely preventable. I warned the farm three times that day, but they didn't listen. And the same thing could happen again, because workers' voices are still being ignored.

For the past four years, you have turned your back on workers. You continue to profit from our suffering – the long hours, low pay, and lack of protections – as we put our health and safety on the line every day. 

You might think that you can outlast us, but we are here to show you that we are more stubborn than you are. We will persevere and we know that sooner or later, Hannaford will join Milk with Dignity!
The Hannaford representatives promised to pass Jesús' story to company president Mike Vail. But workers want actions, not words. That's why we'll be back on the picket line today, continuing to pressure the company to protect dairy workers in its supply chain.
Today concludes the Milk with Dignity Month of Action. Join us this afternoon in front of the Hannaford Supermarket at 935 Shelburne Rd, South Burlington, VT to unite with dairy workers and demand Milk with Dignity.
Get the details and join us on the picket line today at 5:30pm!