VT Migrant Farmworker Left Chiapas, Mexico "With Dreams and Hopes to Help His Family and Came Back in a Box"

VT Migrant Farmworker Left Chiapas, Mexico


"With Dreams and Hopes to Help His Family and Came Back in a Box"


VT Delegation Sheds Light on Causes of Migration


and Hardships of VT Migrant Farmworker Life

Chiapas, Mexico-January 19- "He went to Vermont with dreams and hopes to help his family and came back in a box," said Elida, José Obeth Santiz Cruz's sister. Through tears Elida watched the box with her brother inside being secured to the back of a pick up truck in Villahermosa airport in Mexico where the body arrived on Monday morning January 11th. This marked the last leg of a long journey to return the Vermont migrant farmworker home to his indigenous Tojolabal community in San Isidro, Chiapas.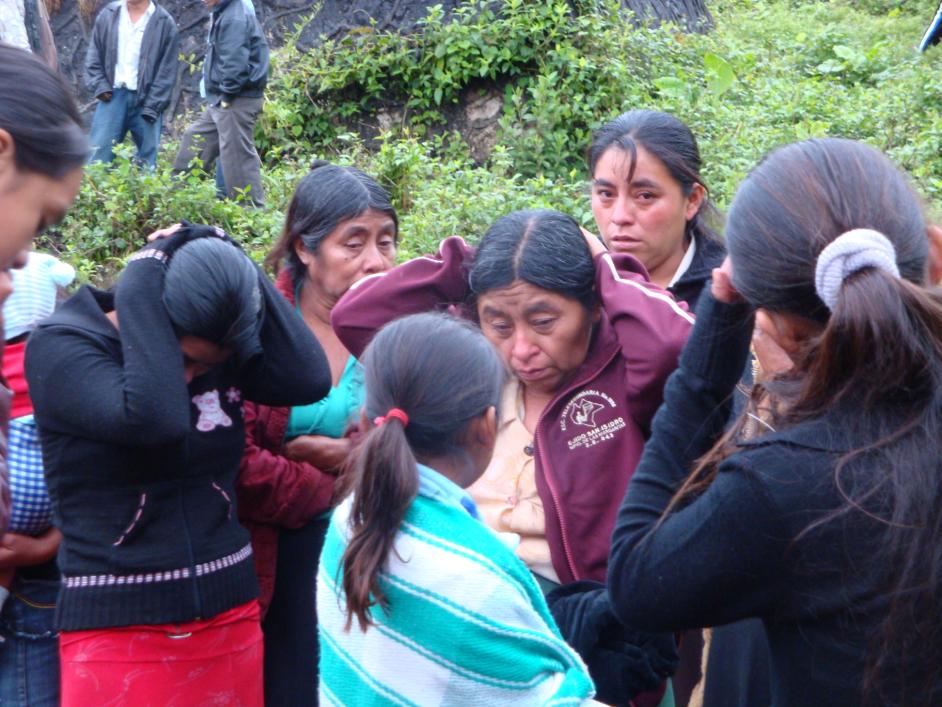 The Vermont Migrant Farmworker Solidarity Project (VTMFSP) accompanied the body all the way to José Obeth's home town of San Isidro. Gustavo Teran, a member of the delegation commented, "I was moved to find that amid the sorrow and grief family members and friends received us with open arms and found time to share their stories of hardships, poverty, and survival in their struggling indigenous Tojolabal agricultural community." Over the next five days the Vermonters joined in the grieving and also interviewed family members, relatives and friends.
Obeth's mother, Zoyla (pictured below with her husband Nicolas in front of their home) recalled how she learned of her son's death. On Tuesday December 22cnd, after returning from her nearby corn field, a neighbor told her she had heard that José Obeth had been hurt in Vermont.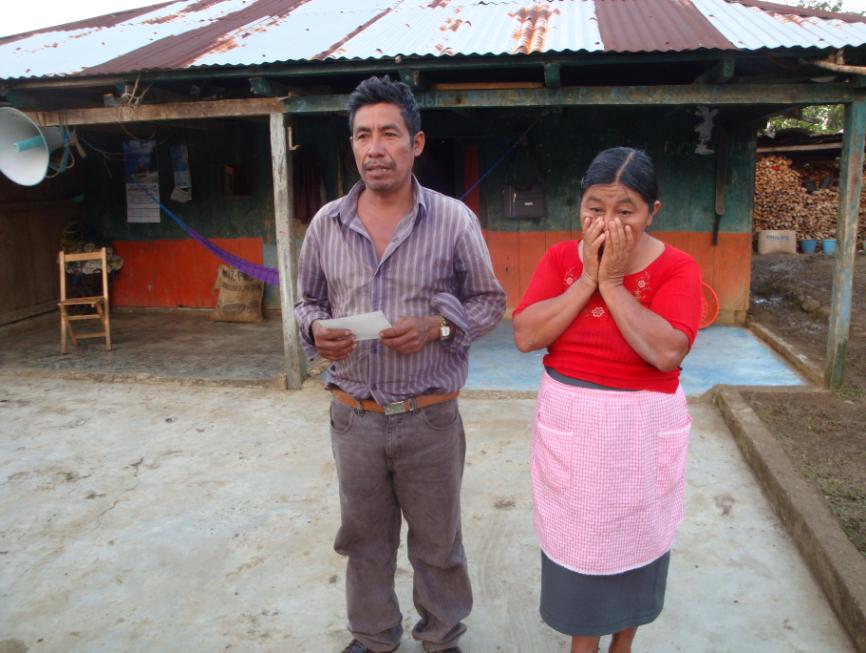 At first, Zoyla didn't believe it but when she arrived home her family broke the news and her heart. "He is the fourth son I've lost," she explained wiping tears from her face. "Two from diarrea and one died at birth. He went so far and suffered so much getting there only to come home in a box."
Santiz Cruz's mother, father, and sisters explained that José Obeth was forced to migrate, as so many others are in his community, because his family couldn't sustain themselves without outside income to supplement their Tojolabal agricultural community.
"It took José 20 days to cross the desert, he barely ate. He arrived to Vermont much thinner than he'd left San Isidro and in a lot of debt. It took him 6 months to find work once in Vermont," shared Zoyla. Three weeks earlier, on December 22cnd in Fairfield, VT on Howrigan Dairy Farm José Obeth's co-worker, also from San Isidro, discovered José Obeth already dead. His body was propped upright on the floor by his arm, which was entangled in the chain driven gutter cleaner.
In another interview the parents of VT migrant farmworker Rosenberg Alfaro Lopez shared, "We haven't heard from our son in 20 days, we heard he was detained after going grocery shopping in VT. Can you help us find our son?" A fifteen year old girl shared that she had only seen her mother once for a short time over the past 7 years. She sent a message to her mom through the camera, "I love you. I miss you. Take care of yourself."
Another former VT migrant farmworker who had invested his VT savings to help his small family cattle farm, shared, "Here we don't make any money but at least we are free. In Vermont we are not free."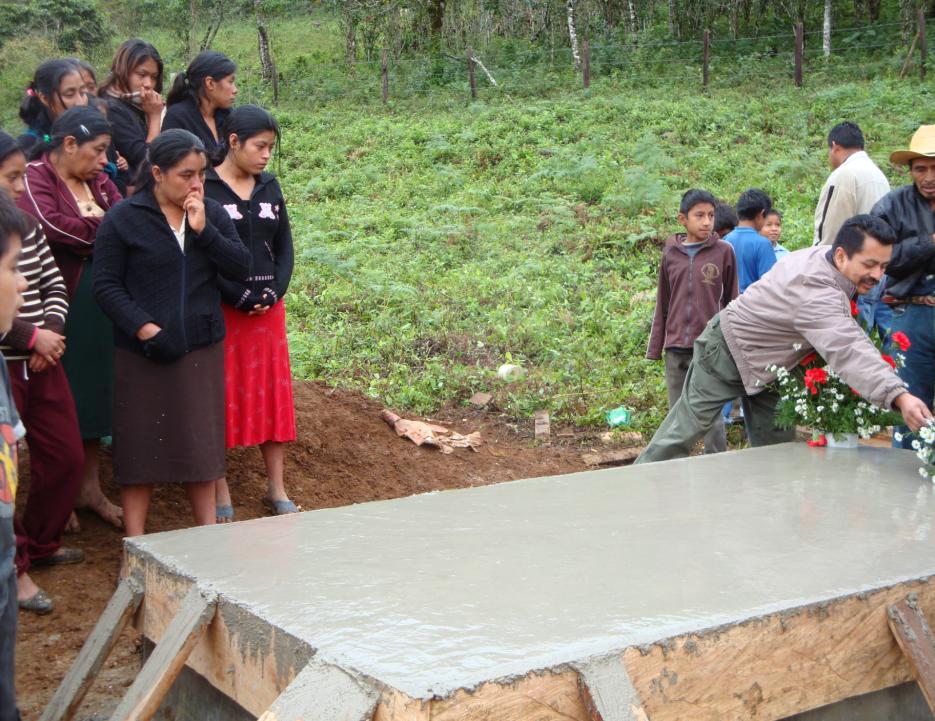 The VTMFSP will share a short video documenting their findings in the coming weeks. Furthermore, delegates pledge to promote the new organization's mission by promoting dignity, justice and human rights for migrant farmworkers in Vermont and building bridges of mutual understanding and solidarity between communities in Vermont and Mexico.
On Wed. Jan. 13, amidst drizzle, mud, solemn music and tears, Jose Obeth Santiz Cruz was laid to rest in his home town of San Isidro, Chiapas. Just two days after burying her fourth son, Zoyla shared her anxiety about the moment when her last and only remaining son might ask for her blessings to cross the border for his own journey to help contribute his part to the family.
All photos above taken by Sam Mayfield.



---
Pictures of José taken approximately one year ago in Vermont. He is giving the thumbs up in the picture on the left.