Breaking the ICE // Rompiendo el Hielo: VT goes to AZ to defend immigrant rights
Posted Fri, 11/08/2013 - 2:50pm
By: Chris Schroth, Migrant Justice ally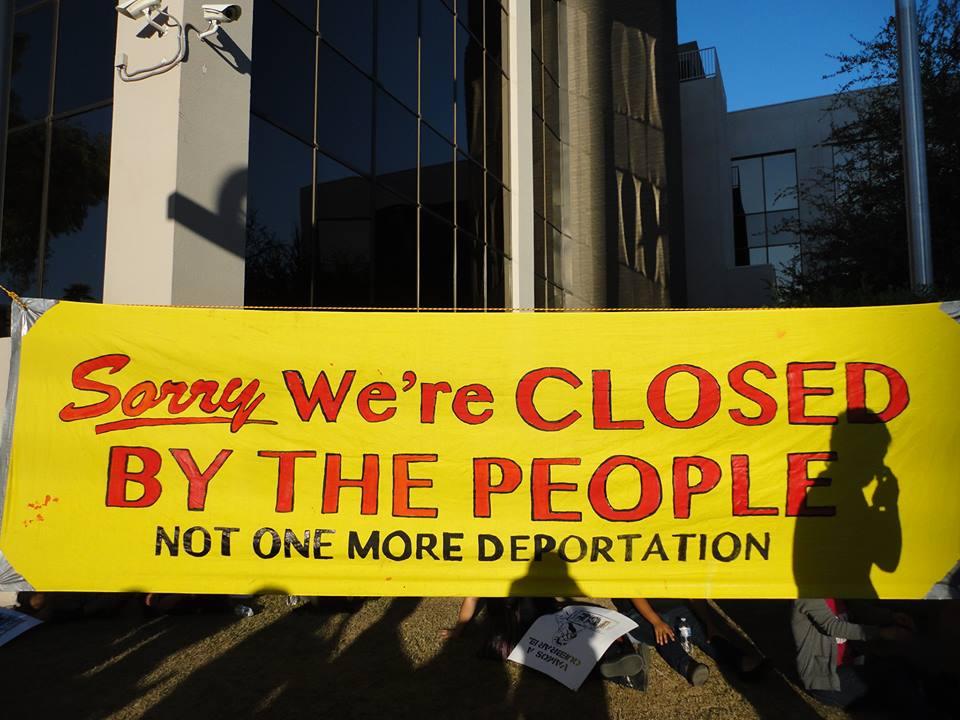 The immigrant rights movement in the US has reached a new level of energy: people are not taking it any more and demanding our rights.  That was the message that Abel Garcia, a farmworker member from Veracruz, Mexico, living in Washington County, learned earlier this month.
Abel and I went to the Not One More Deportation conference in Phoenix, Arizona on October 12-14.  Organized by the National Day Laborers' Organizing Network (NDLON), and Puente Arizona,the conference brought together folks from across the country on the frontlines of the struggle for immigrant rights, stopping all deportations, and immigration reform.
Abel and I attended many workshops, learning what is happening nationwide with the immigrant rights movement and specific campaigns and victories, and also sharing our own victories with Drivers Licenses and Stopping Danilo's deportation. Members from Causa Justa and ILRC told of their major victory just days before the conference with the Trust Act's passage in California, limiting the states' collaboration with ICE.
Organizers from Congreso de Jornaleros in New Orleans shared their victory getting the local sheriff's department to stop turning detainees over to ICE. Three years ago the sheriff was allowing ICE into prisons to find undocumented folks and deport them; after three years of arduous work, that department has officially stopped this policy.  At the end of the campaign the sheriff attended a meeting, listening to the testimony of members and even donned one of the campaign shirts.  Watch this inspiring video!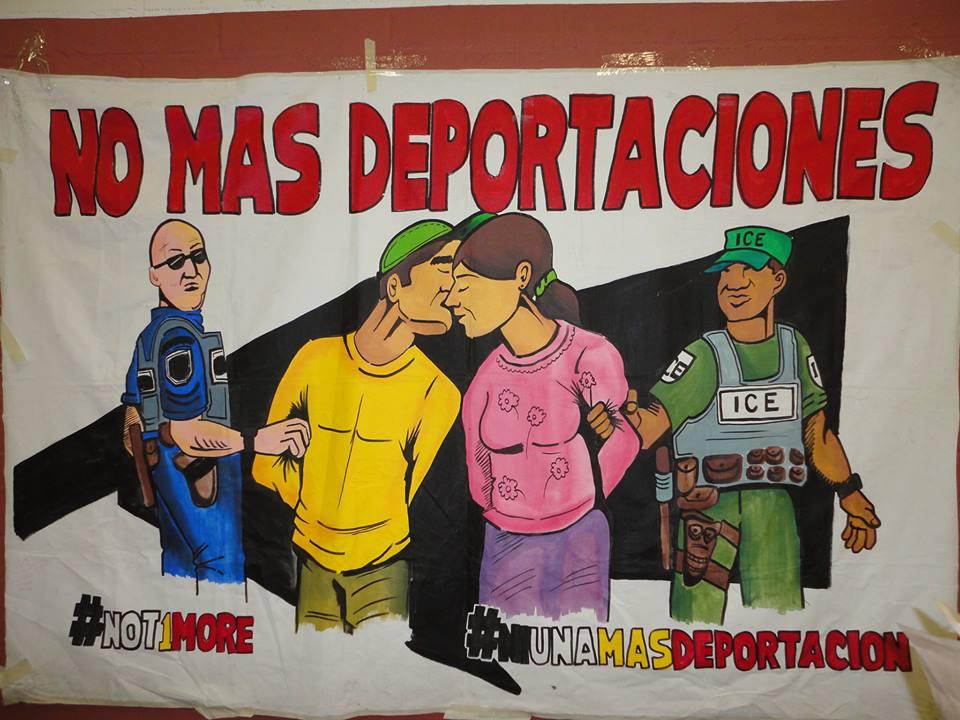 On the last day, participants in the conference were joined by Arizonians as we marched onto the ICE detention center nearby.  We filled the streets with chanting people, massive puppets and banners, and a sea of energy.  The intention of the day was to shut down this ICE facility, but the feds had shut down before we even arrived! Before this day, the folks from Puente and NDLON had successfully stopped two buses full of immigration detainees which were part of Operation Streamline, a program that arrests people crossing the border, tries them en masse, holds them in corporate prisons for months, and then deports them.  
/em>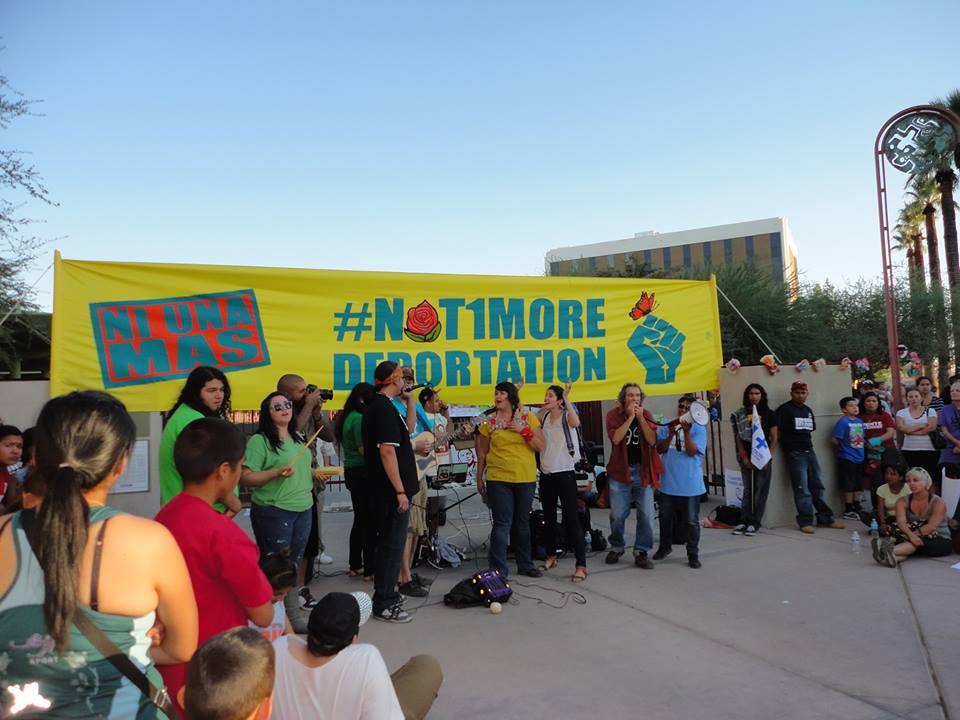 Instead of locking down at the ICE Center we danced and ate for the afternoon, in front of a "Sorry we're closed - by the people"  banner. This action at the ICE center, and the stopping of the bus days before, are a demonstration of the stepping up of this campaign nationwide. Our message is that people are not afraid and are willing to do whatever it takes to change what is happening in this country.  It is time to stop all deportations and fix this broken system.
Our job as allies is to listen and see how we can support this struggle and use our skills and privilege to stand in solidarity with this growing, nation-wide movement.   It was an honor to be able to go to support Abel and Migrant Justice, and to feel the tide is turning.
STAY TUNED FOR A REGIONAL ACTION IN MA MIGRANT JUSTICE IS HELPING PLAN, TO CONTINUE TURNING THE TIDE!
P.S. Go here to read Abel's account of his experience in AZ (in Spanish)