RIDE FOR RIGHTS
Posted Tue, 06/12/2012 - 4:12pm
RIDE FOR RIGHTS
Sunday August 5th
Burlington -Charlotte- Burlington (30 miles round trip)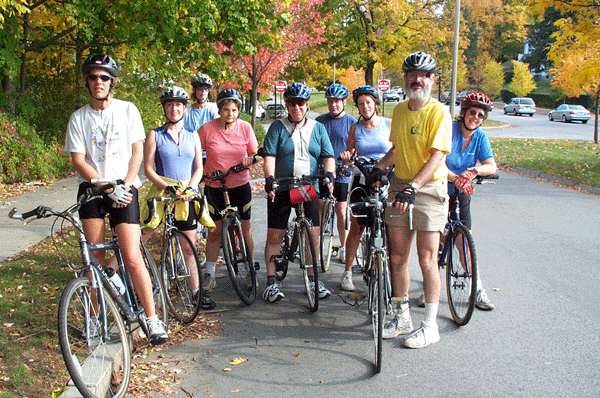 Join the Ride for Rights for the most fulfilling bike ride of your life! Pedal down south with us on this scenic trip to celebrate summer and to deliver the first annual 'Sweet Cream Award" to an employer with a demonstrated commitment to Human Rights, and the "Sour Milk Award" to an employer who has consistently violated the basic human and worker rights of Vermont's farmworkers. Have your friends and family sponsor your ride and help us raise money to build the movement for immigrant rights and food justice!
We will provide one food and water stop, a team of roving bike mechanics, and lots of friendly cheers and love. Bikers of all levels will enjoy this unique day of fun, fitness, solidarity, and defense of human rights for everyone in Vermont!
Registration is free. This ride is part of the Race For Human Rights, a fundraising partnership between Migrant Justice and the Vermont Workers Center.
Register here
https://docs.google.com/spreadsheet/viewform?formkey=dFJOSkkxcjdYQWRudWV...
Then, start your fundraising page here
http://www.razoo.com/team/Raceforhumanrights
***CAN'T COME? PLEASE SPONSOR MIGRANT JUSTICE'S FARMWORKER LEADER DANILO'S RIDE!
http://www.razoo.com/story/Danilo-Lopez-Fundraising-For-Race-For-Human-R...
---
Ride details:
8am - Meet at our office at 294 N. Winooski Ave to register and get ready
9am- Ride from Burlington south about 15 miles as we weave our way to the # 1 Human Rights Violator in the area to deliver the 1st Annual Sour Milk Award.
11am-Scenic rest stop, then head back to Burlington
1:30pm - Celebrate! close off ride with cookout and music (Oakledge Park, South Shelter)
Questions? Contact Natalia, 802-4977027 natalia@migrantjustice.net