Mission and Programs
"Migrant Justice has changed my life since I joined. I am proud of all our achievements and feel joy in being part of this struggle to change the world we live in."-Over Lopez, Migrant Justice Coordinating Committee Member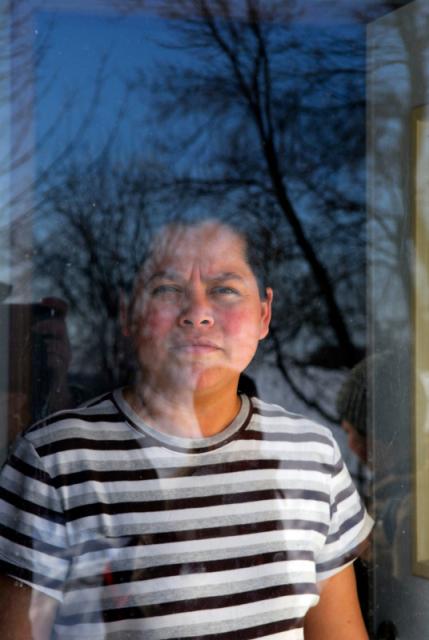 There are approximately 1200-1500 migrant workers that sustain Vermont's iconic dairy farms and turn profits for Ben & Jerry's, Cabot Cheese and other famous Vermont brands. Unlike with seasonal labor, dairy migrant farmworkers have no access to work visas, therefore most are undocumented. Workers typically work 60-80 hours per week and endure extreme isolation, often without a clear sense of where they are. This situation leaves the migrant community in a vulnerable position in one of the whitest and most rural border states in the U.S. Thus, workers are subjected to racial profiling, highly restrictive living and labor environments, and are overly dependent on employers to meet their basic needs. The great majority of workers lack basic freedoms like the ability to gather as a community, go to the hospital, or go to the market. Due to this isolation and marginalization workers struggle to access essential resources and many experience human rights and workers' rights abuses. Additionally, many workers migrate here because their own agricultural communities have been decimated by corporate-driven agriculture, enabled by policies such as the North American Free Trade Agreement (NAFTA). Ironically, upon arriving to Vermont, many migrant workers find themselves working side by side with dairy farmers who are on the verge of extinction and meanwhile corporate CEOS such as Greg Engels from the dairy monopoly Dean Foods earn record breaking salaries driving income inequality to unprecedented levels across the country.
Migrant Justice brings farm workers and community partners together to engage these problems for systemic change.
Mission
Migrant Justice builds the voice, capacity and power of the migrant farmworker community and engages community partners to organize for social and economic justice and human rights. We believe lasting systemic change requires changing not just how our food and economic systems work, but also changing who is at the table leading. Through Migrant Justice, migrant farmworkers, with ally support, are building community and organizing capacity to achieve concrete victories such as creating one of the best Bias-Free Policing Policies in the country, ensuring undocumented workers access Vermont's universal health care, and passing a law that opens the door for access to driver's licenses regardless of immigration status.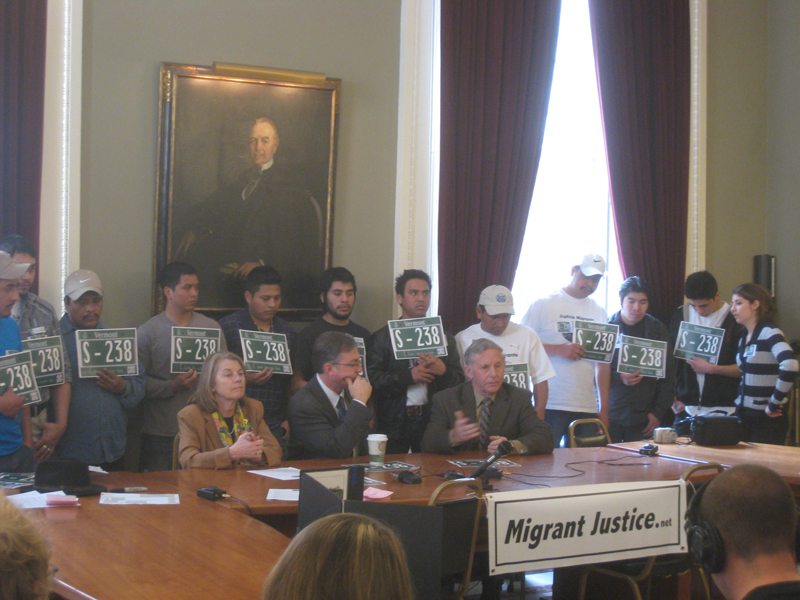 At Migrant Justice we work to engage, educate and organize communities and allies to effectively challenge US immigration, economic, and trade policies and practices that adversely affect farm workers and family farmers. We work towards the vision of truly humane and dignified farming communities and fair food systems everywhere making migration a choice and not a need.
Our work is driven by four main programs:
Immigrant Rights- Organize communities to create humane and just local, national and international alternatives to discriminatory anti-immigrant policies and practices.
Agricultural Justice-Organize and build alliances for human rights, economic justice and fair food systems for all workers and family farmers.
Migrant Media- Build farmworker-grown media strategies and give voice to farmworkers' stories and struggles.
Community Education- Raise awareness and build support to change the policies and systems that exploit farmworkers and family farmers.