Migrant Justice Leader Miguel Alcudia Arrested!
Posted Fri, 09/23/2016 - 7:34pm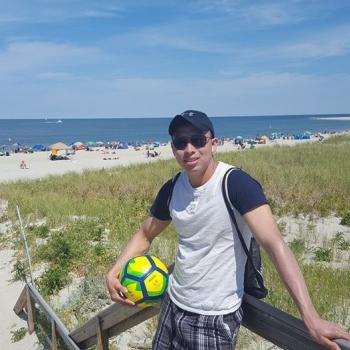 Immigration agents are cracking down on Vermont farmworkers.  Yesterday morning, undercover agents with Immigration and Customs Enforcement (ICE) arrested Migrant Justice leader Miguel Alcudia.  One of many Vermont immigrant dairy workers targeted by ICE in recent months, Miguel was arrested after agents staked out his farm and followed him as he drove to the bank to deposit a hard-earned paycheck.
Originally from Mexico, Miguel came to Vermont over two years ago to work on a dairy farm.  At 21 years old, he became a community leader after his wages were stolen by an abusive employer. He organized his co-workers to stand up for their rights – and got involved with Migrant Justice.  This experience inspired Miguel to be a leader in the Milk with Dignity campaign, calling on large corporations to source their milk in compliance with the human rights of farmworkers.
Miguel's case is part of a wave of ICE arrests of dairy workers in the state.  Earlier this year, another high profile Migrant Justice leader, Victor Diaz, was detained by ICE.  In Victor's case, the community mobilized to defend him: protests were held around the state and nearly 3,000 people from across the country signed a petition calling for his release.  Though his case continues, Victor was set free and is today back in his community in Vermont.  Now, with Miguel behind bars, we must do the same.
Click here to read more about Miguel's case and sign the petition demanding his release!
The mass deportation of immigrants -- more than 2.5 million under the Obama Administration -- is part of the brutal reality of state violence enacted daily against people of color.  Police shootings, the destruction of Native American land and water, hate crimes spurred on by racist and islamophobic political rhetoric, and the criminalization of immigrants: all are part of the same system.  Let us come together to oppose racist state violence!
Join Migrant Justice and ally organizations on Saturday 10/1 outside the Federal Building in Burlington (152 Pearl St.) to demand freedom for Miguel and an end to state violence against communities of color