Ismael Freed, Mario and Toni Deported, The Struggle Continues
Posted Mon, 08/12/2019 - 8:43pm
On June 23rd, three farmworkers were profiled and arrested outside a Vermont Walmart. Nearly two months later, after an arduous legal battle, Ismael Mendez is free and back in Vermont with his family and community. Sadly, Ubertoni and Mario were pressured to sign "voluntary departure" petitions and have been deported to Mexico. Ismael's liberation shows the beautiful promise of community solidarity and protest, while Ubertoni and Mario's deportation shows the cruel reality that all too many immigrants face.
After the detention of the farmworkers, nearly 2,000 supporters wrote letters to ICE denouncing the arrest and demanding their release. Dozens of fellow farmworkers participated in a photo-petition, showing their solidarity with their fellow members. And in vigils and marches around the state, thousands of Vermonters took to the streets to connect the brutalities of the national immigration system with the abuses happening in our backyard, chanting: "Close the Camps; Free the Farmworkers!"
On his release after six weeks in detention, Ismael said:
I​ feel so happy to be free, and for the all the letters, the protests, and the marches. Thank you so much for being out there, fighting for me. From the day I was detained, I knew that people were supporting me, and it made all the difference.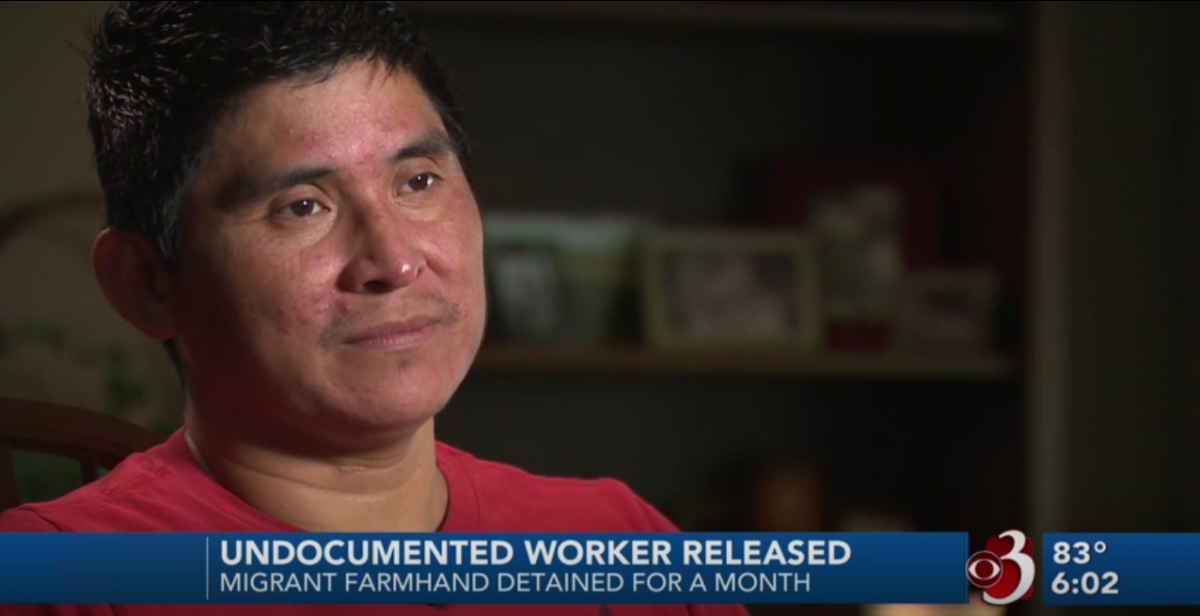 Ismael's release came after weeks of repeated delays and abuses. ICE falsely claimed that Ismael had a lengthy criminal record dating back decades, mixing up his file with that of another person with a similar name. Because of the support that Ismael had, he was able to refute the claim in court and win his release. Yet for so many in the black box of immigration detention, these kinds of false accusations would have resulted in a denial of bail and in deportation.
Mario and Ubertoni fell victim to these kinds of unscrupulous tactics. After spending weeks behind bars, experiencing isolation and court delays, and being told repeatedly by ICE agents that the only way out of detention was through accepting their deportation, the two signed "voluntary departures" and were sent to Mexico. This tragic result shows the desperation, abuse, and coercion at the root of the immigration legal system.
​Today we celebrate Ismael's release while committing ourselves to fight harder everyday to free our people and end deportations.