Durvi Martinez, ¡Presente!
Posted Tue, 07/07/2020 - 12:07pm
Migrant Justice leader Durvi Martinez died on July 1st from COVID-19. Durvi contracted coronavirus soon after being deported from Vermont to Mexico. Durvi, a trans woman who had suffered severe violence before immigrating to the United States, was deported despite a pending asylum claim.
Before being deported, Durvi was part of the farmworker community in Vermont and a member of Migrant Justice. They were a brave and outspoken advocate for immigrant and LGBTQ rights. Durvi will be remembered as a loving and supportive friend.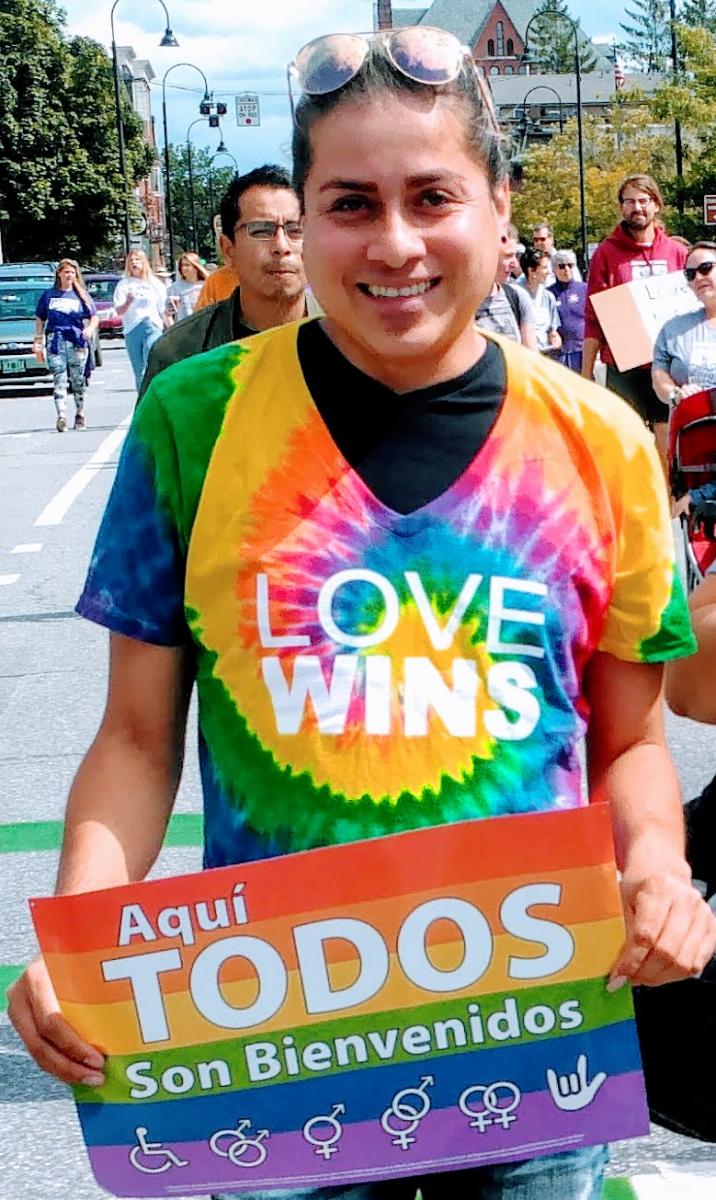 Durvi marching in the 2019 Burlington, VT Pride Parade
Durvi was arrested by ICE in January, 2020 and spent three months detained in deplorable conditions. They were held in an all-male section of the prison, denied medication, and suffered severe weight loss. Durvi's months in detention led to a weakened immune system that likely increased their susceptibility to the virus that ultimately took their life.
Durvi was in the midst of preparing an asylum application based on the horrific and systemic violence that they experienced as a trans person in Mexico. When the coronavirus pandemic began spreading in immigration detention centers in March, ICE chose to quickly deport Durvi, ignoring the asylum claim and failing to notify Durvi's lawyer. Rather than releasing Durvi, ICE deported them to their death.
Migrant Justice unequivocally denounces Durvi's unjust detention and deportation; we hold Immigration and Customs Enforcement responsible for their death. 
Durvi's family must now pay significant hospital bills and funeral costs and support is urgently needed. Please donate to their family's GoFundMe to help cover these expenses.