Alejandro is Free! & Announcing the Launch of the Vermont Freedom Bail Fund
Posted Sat, 07/21/2018 - 2:38pm
Alejandro Hernandez is free and back in Vermont! After nearly a month in detention, he has been reunited with his wife and community. His liberation is due to the thousands who marched, rallied, and wrote letters denouncing his arrest and demanding his freedom.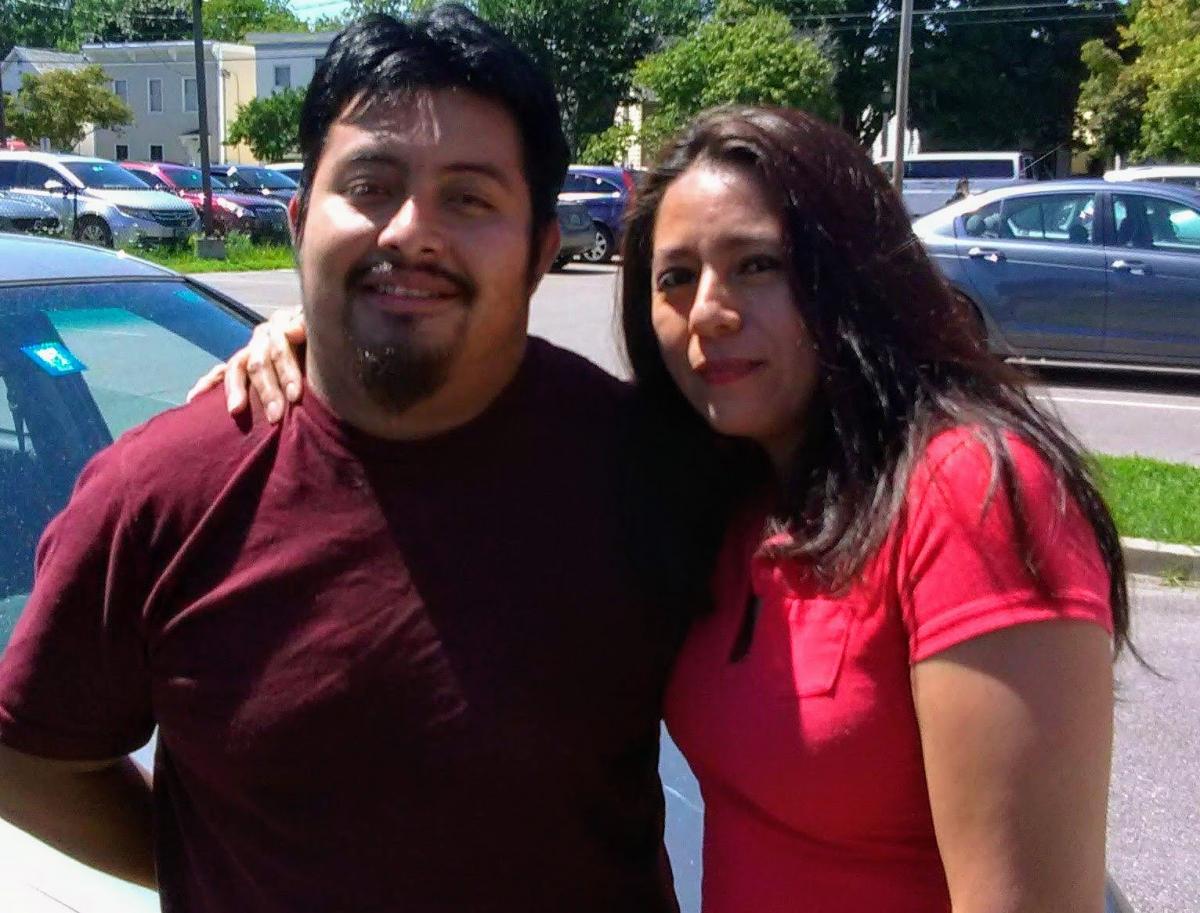 Alejandro has lived in Vermont for the last ten years, laboring on dairy farms to send money to his family. As he was driving away from his farm, Alejandro was pulled out of his car by undercover, armed ICE agents and arrested in front of his wife. After being held for weeks in an ICE prison on $14,000 bail, he finally had his day in court. A judge reviewed the more than 1,200 letters written in his support -- including a letter from the state's congressional delegation -- and drastically lowered his bail to $3,500.
During Alejandro's detention, scores of supporters made donations for his bail fund, including at the massive #FamiliesBelongTogether rally on June 30th in Burlington, where Alejandro's wife recounted the horror of his arrest and made an impassioned plea for his freedom. The money raised was enough to secure his release.
Alejandro is free but many more remain behind bars, and Trump's deportation machine continues to lock up more immigrants every day. In Vermont, we see an average of one immigrant farmworker arrested every week by ICE or Border Patrol.
To meet the growing need for immigration bonds, a group of allies has formed the Vermont Freedom Bail Fund. The new fund will raise money to bail people out of immigration detention. Migrant Justice encourages our supporters to donate to this important new resource.
To make tax-deductible donation, you can write a check to the Alliance for Global Justice and send it to 225 E. 26th St., Suite 1, Tucson, AZ 85713. Be sure to write "Vermont Freedom Bail Fund" on the memo line!
Together we can work to free more immigrants in detention so that they, like Alejandro, can be reunited with their families and communities.