40 stops down, 12 to go!
Posted Sun, 04/23/2023 - 11:26am
The Milk with Dignity Organizing Tour is entering its final week! Throughout April, farmworkers have traveled to seven states, holding organizing meetings and taking action at Hannaford stores across the region. Now we're in the home stretch! And with a couple late additions, the final count of tour stops will be 52.
We have been posting reports from every stop along the way. Check out the beautiful and inspiring photos and videos from the tour stops at the Migrant Justice instagram, twitter, and facebook pages!
Find a stop near you and join us on the Milk with Dignity Organizing Tour before it's too late!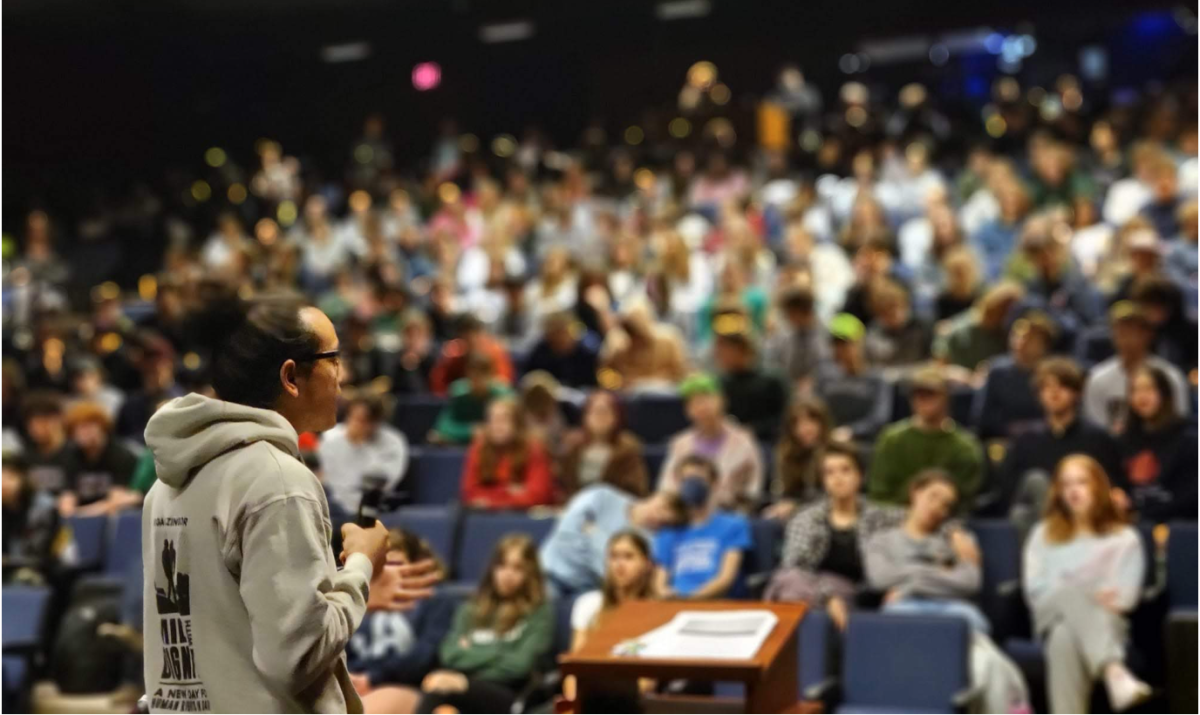 The past three weeks have been incredible: we have connected with hundreds of new campaign supporters in libraries and churches, schools and universities, and farms and community centers. Farmworkers and allies have passed out flyers to customers, talked with managers, and rallied at Hannafords across the region.
When the tour wraps up, we will hold a call-in day on May 1st, International Workers' Day. All throughout the day on 5/1, we will flood Hannaford's phone lines with calls from supporters urging the company to join the Milk with Dignity Program. Mark your calendars to make a call on Mayday!
We need volunteers to make the call-in day a success. Sign up here to contact Migrant Justice supporters and help drive calls to Hannaford on 5/1!
p.s., for those near Burlington, join Migrant Justice and other labor groups at 6pm in Battery Park for a rally and celebration!