On International Workers Day. farmworkers lead the call for a People's Bailout
On May 1st, people around the world marked International Workers Day during a time of crisis. While millions of workers are newly unemployed, millions more are being ordered to put their lives in danger by working in unsafe conditions. These workers are deemed "essential" but treated as disposable. At the same time, governmental responses are enriching corporations and billionaires but failing to protect workers, or – in the case of immigrant workers –  leaving them out entirely.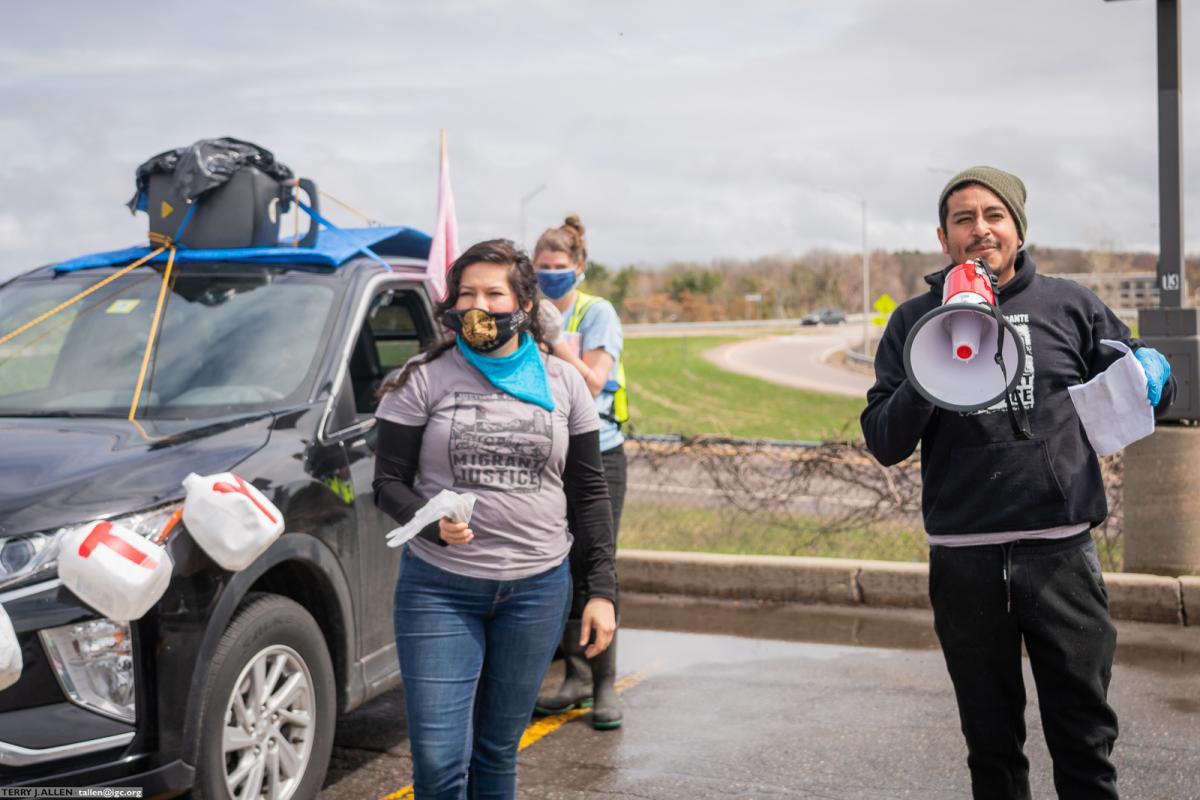 In Vermont, Migrant Justice put out a call for car caravan rallies around the state, to show solidarity with essential workers and lift up our collective demands for a "People's Bailout" that puts people above profit. Dozens of labor and community groups responded, organizing three actions across the state. In Burlington, the Upper Valley, and Brattleboro, hundreds mobilized in car caravans, far exceeding all expectations. These mobile rallies allowed people to come together in solidarity while following health guidelines and maintaining social distancing.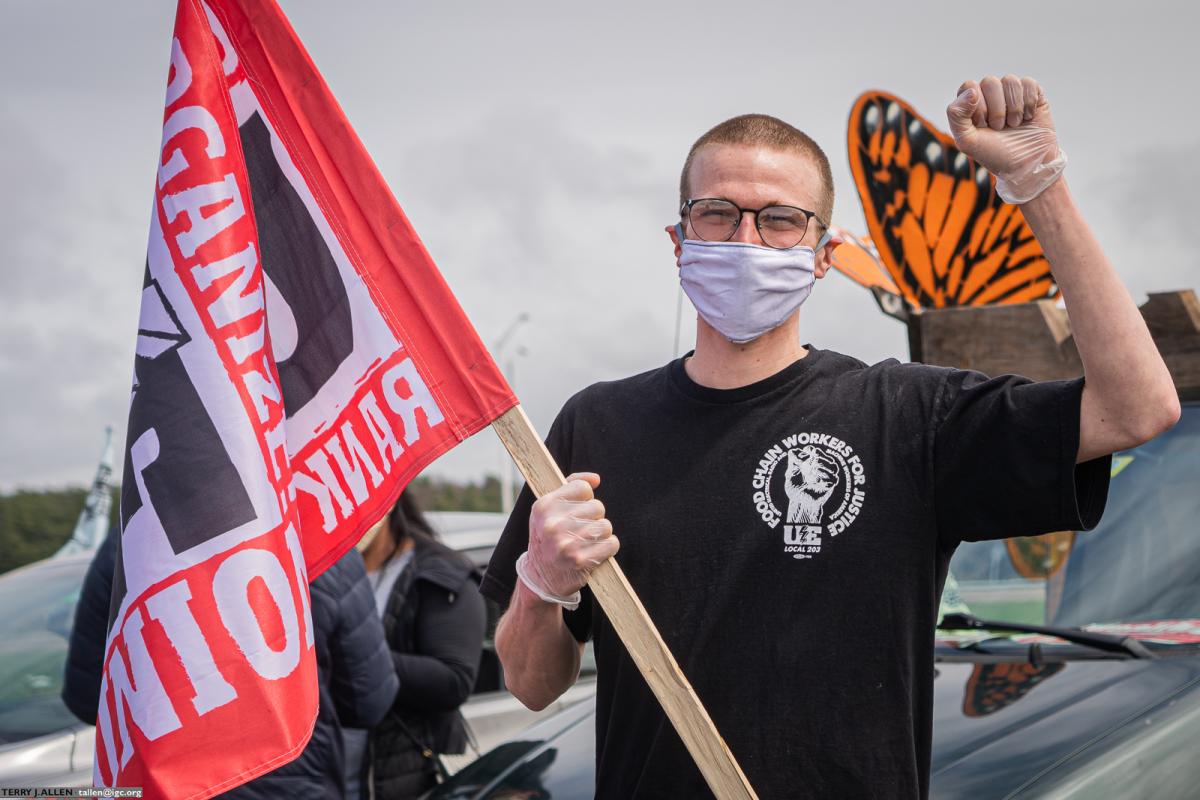 In Burlington, ralliers heard speeches from a leader of the Vermont Workers Center; a nurse and member of the Federation of Nurses and Health Professionals; a grocery store worker and member of UE Local 203; a public school teacher and member of the National Education Association; and a tenant leader with the Burlington Tenant's Union. Each spoke of the impact of the crisis and the ways that governments and bosses are failing them. They also addressed how healthcare, education, food, and housing systems put profit above people, turning human rights into commodities sold to the highest bidder.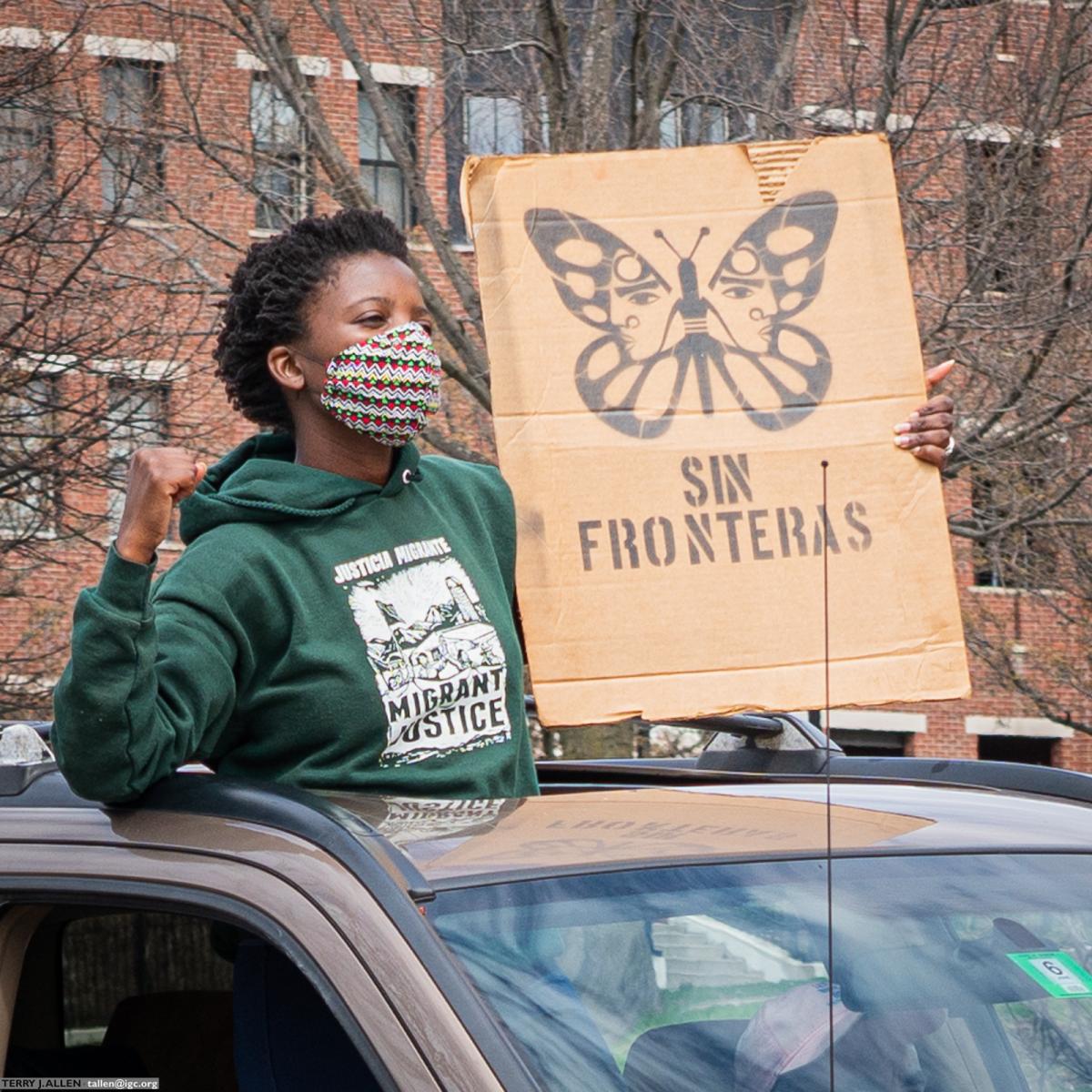 After hearing opening speeches, the caravan took off, stretching out unbroken for well over a mile. Ralliers drove past the UVM Medical Center and honked their support for frontline healthcare workers putting themselves at risk to care for others. The caravan then turned towards Edmunds Elementary and Middle School, with drivers showing their support for public educators, both teachers who are adapting to the challenges of remote learning and support staff who are turning schools into childcare centers and food distribution hubs.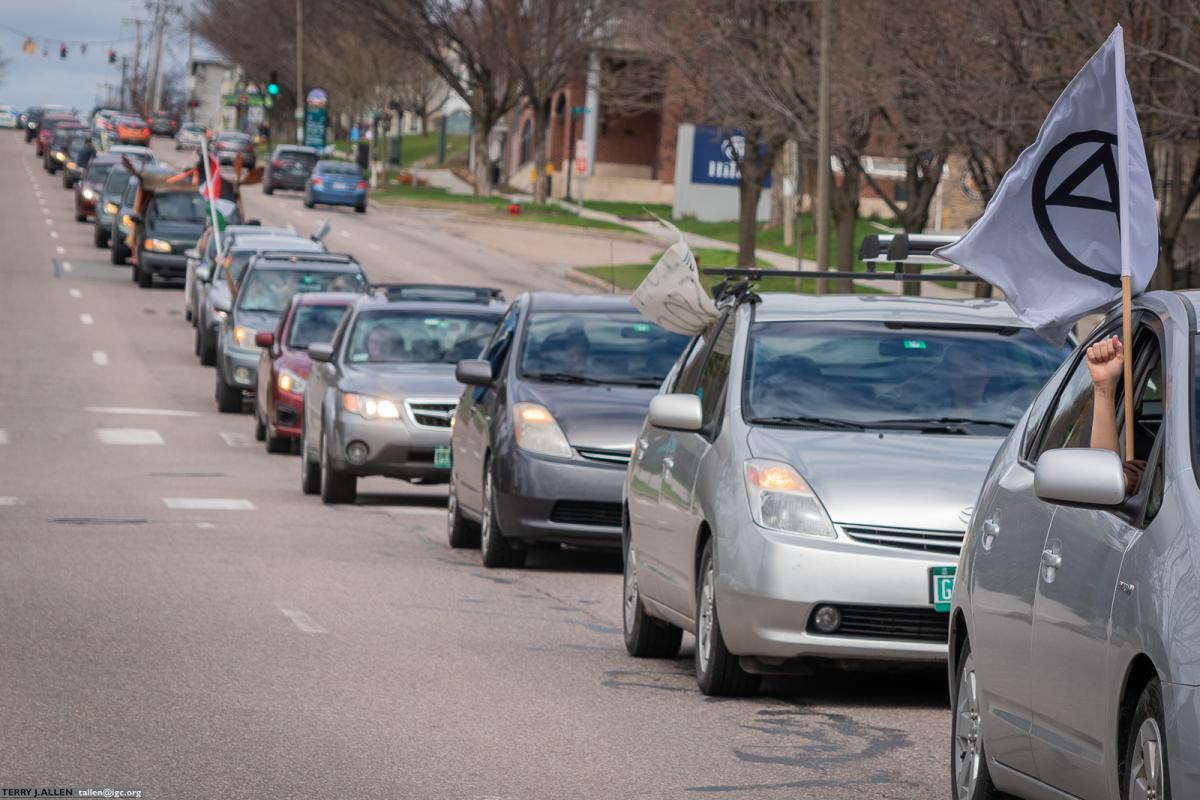 Ralliers proceeded to City Market, a local cooperative grocery store. Grocery workers and members of UE Local 203 temporarily walked off the job as hundreds drove through the parking lot shouting their support and congratulating workers for their successful (though ongoing) fight for hazard pay and safety measures. Following City Market, the caravan drove past Handy's Property Rental – one of the largest landlords in the state – lifting up tenant's calls for a moratorium on rent and evictions and chanting the slogan "Food Not Rent."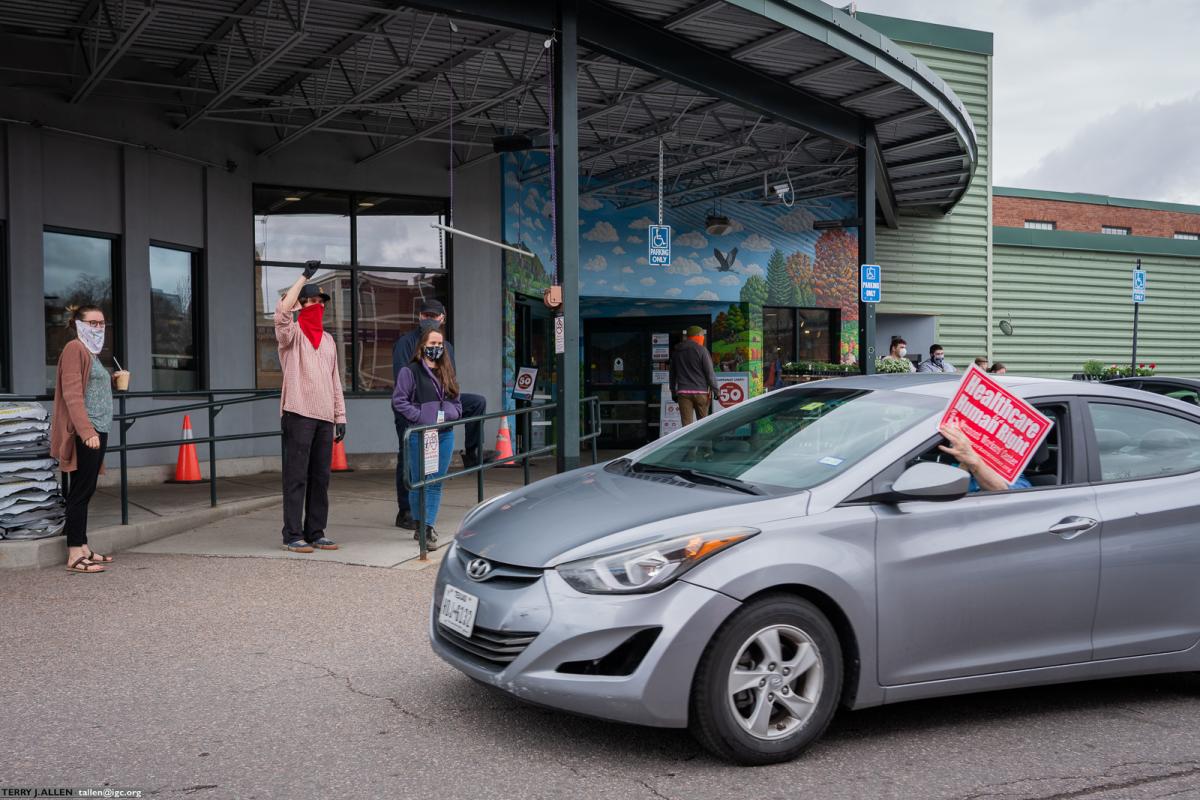 The caravan stopped in front of the state Department of Labor and Training's Burlington Unemployment Office. Dave Van Deusen, President of the Vermont AFL-CIO, addressed the idling caravan from the steps of the office, decrying a government response that has resulted in tens of millions of workers losing their jobs and struggling to make ends meet. Van Deusen called on Vermont to spur an economic recovery through a Green New Deal that invests in workers and a sustainable future.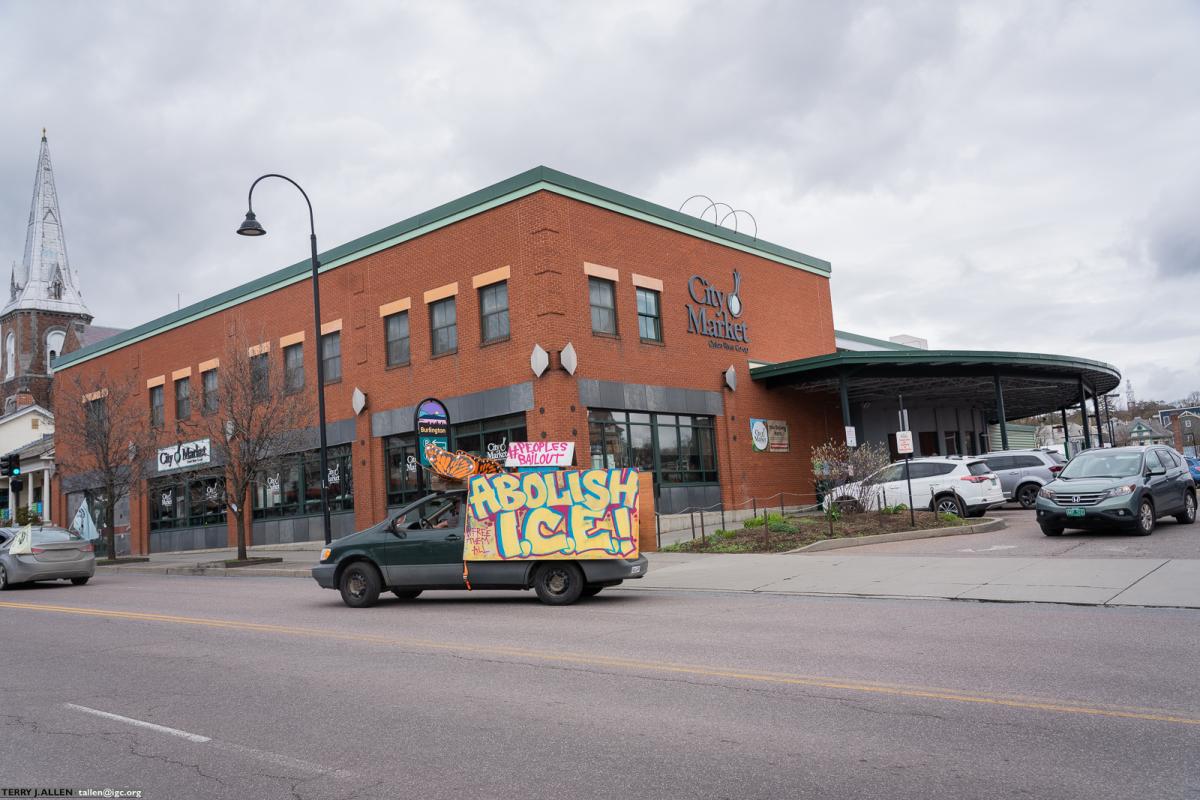 Ralliers urged Vermont to step up where the federal government has failed, particularly in its exclusion of immigrant workers. The AFL-CIO endorsed Migrant Justice's campaign to create a state Coronavirus Relief Fund to issue direct payments to all Vermonters excluded from federal stimulus payments due to their immigration status.
The caravan turned heads as it proceeded, drawing waves from pedestrians and approving honks from passing drivers. The lead car had a speaker tied to the roof playing protest songs in English and Spanish, announcing our presence as we proceeded. Cars along the length of the caravan were heavily decorated, covered with messages written in washable paint or waving flags and banners from their windows.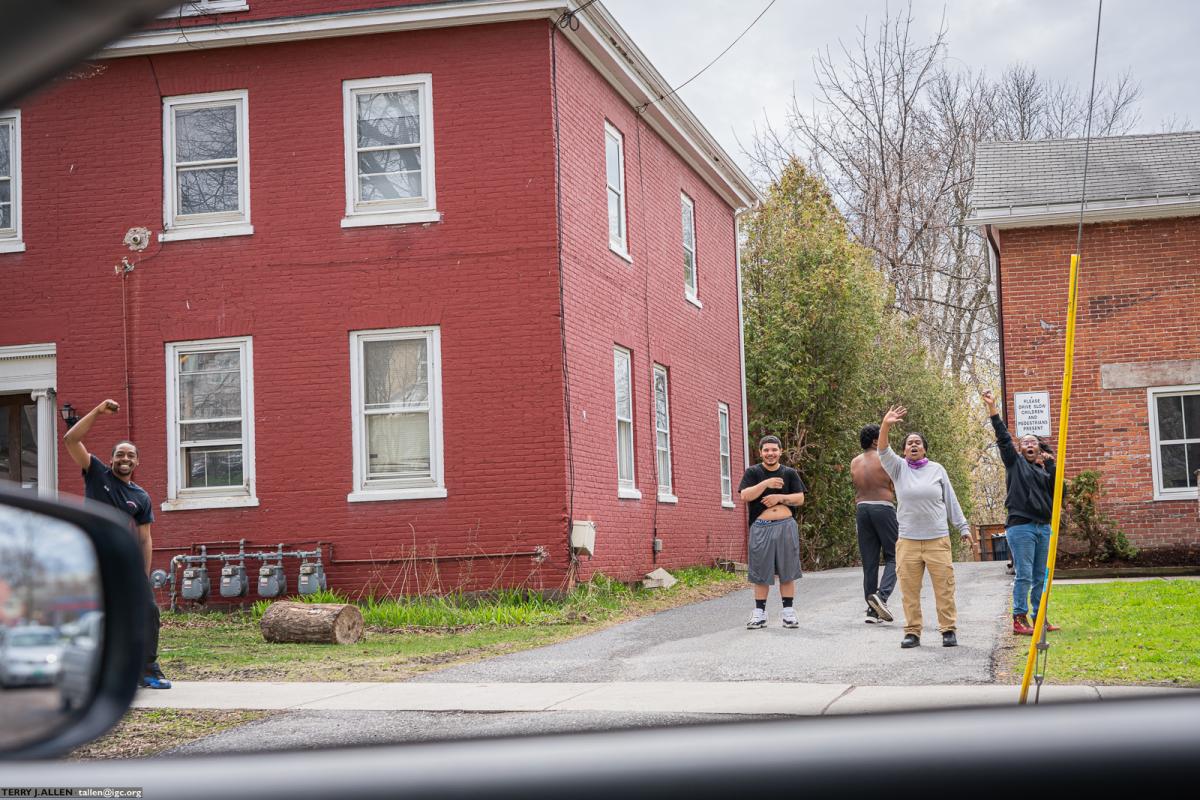 Leaving the Unemployment Office, the caravan drove several miles to the Chittenden Regional Correctional Facility. Arriving at the jail, drivers honked their support for the incarcerated women inside and chanted "Free Them All!" out their windows. Subsequently a speaker from Black Lives Matter of Greater Burlington spoke about the Free Them All movement, explaining the racial inequities embedded in the carceral system and noting the high risk of Covid infection faced by incarcerated people.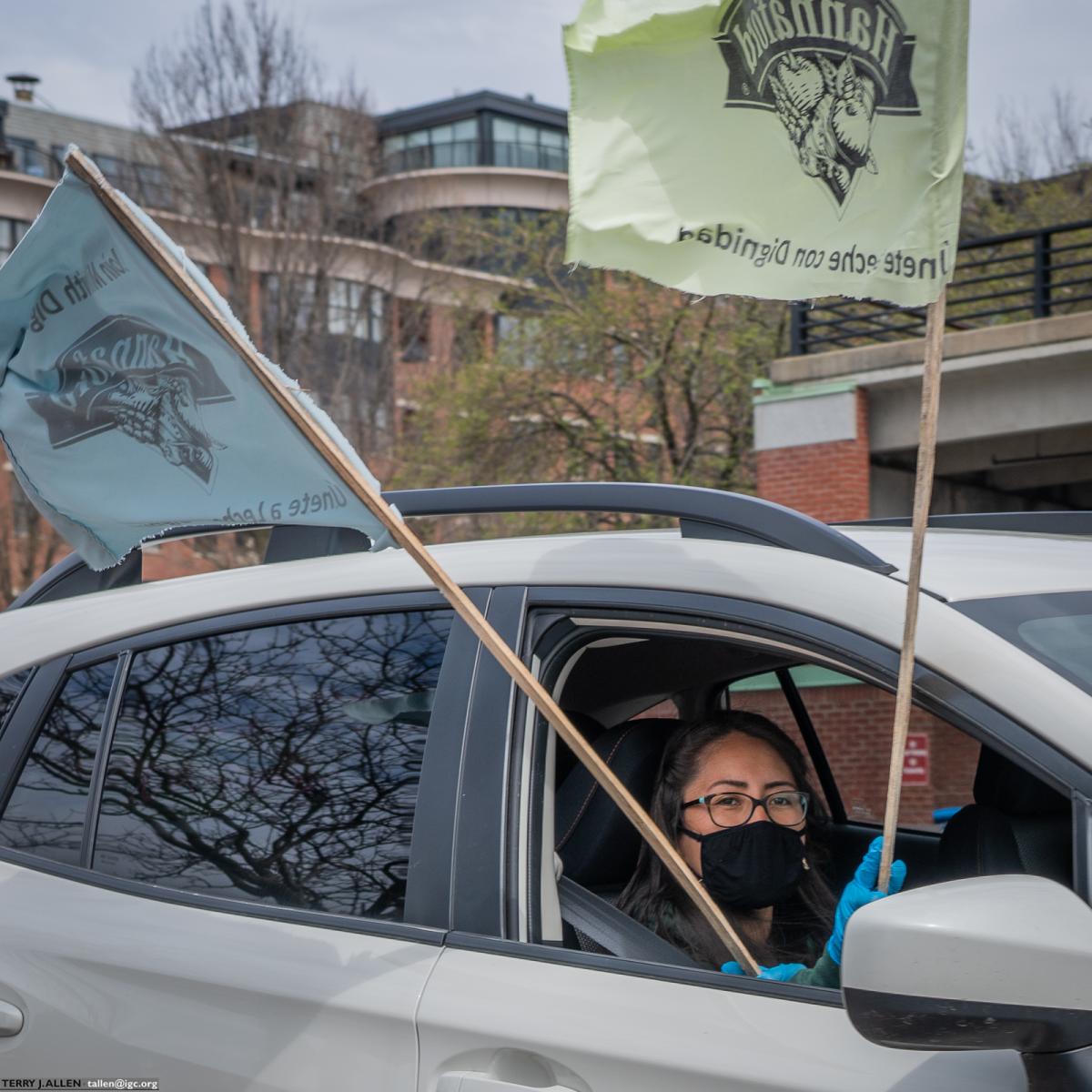 The caravan ended with a rally at Hannaford supermarket, the target of Migrant Justice's Milk with Dignity campaign. A farmer and member of Rural Vermont addressed the crowd – which had grown in size along the route – with a message of solidarity between farmers and farmworkers, both struggling at the bottom of corporate-controlled food supply chains. The day concluded with a speech from Rossy, a farmworker-leader with Migrant Justice, calling on Hannaford to join the worker-led Milk with Dignity Program.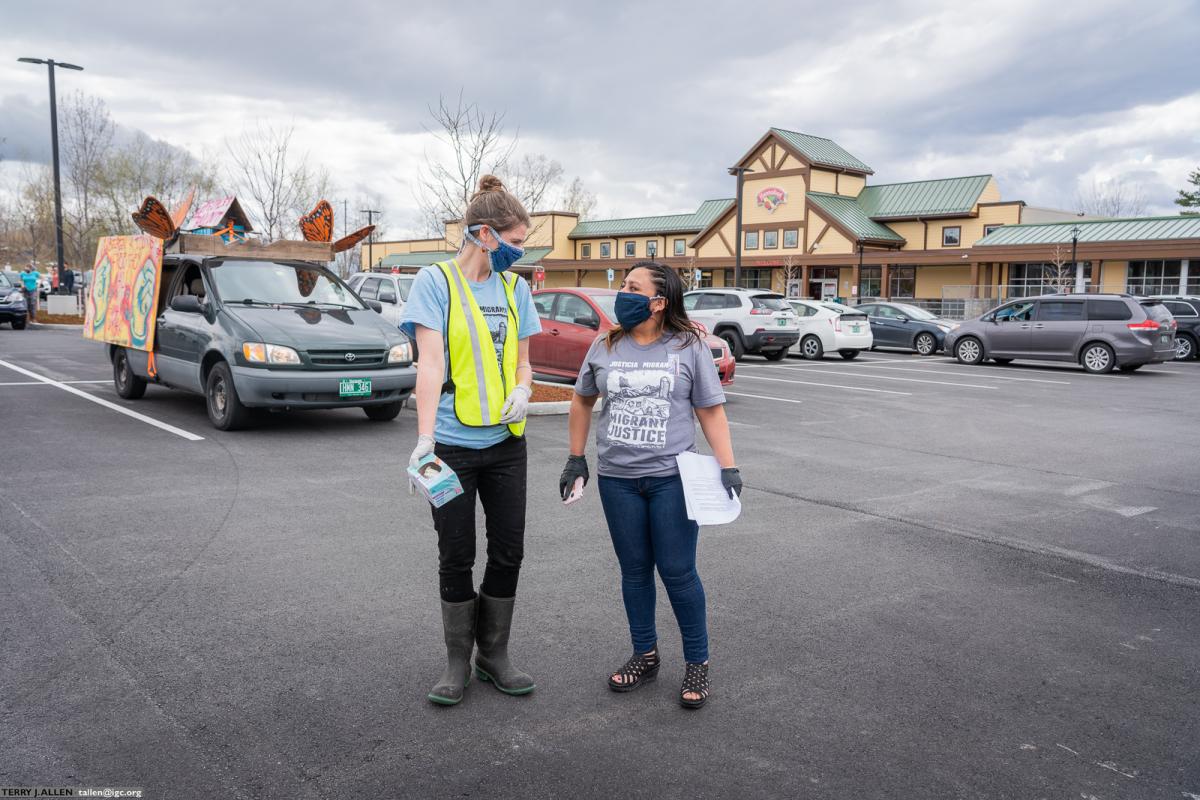 Milk with Dignity is transforming the dairy industry and ensuring human rights for hundreds of dairy workers. In 2018, Ben & Jerry's became the first company to implement the program in its dairy supply chain. Last summer, Migrant Justice called on Hannaford – one of the largest supermarket chains in the northeast – to join by committing to source their store-brand milk from farms enrolled in the program. Despite numerous actions at stores around the region, and multiple high-profile national endorsements to the campaign, Hannaford is still refusing to respond to workers' calls.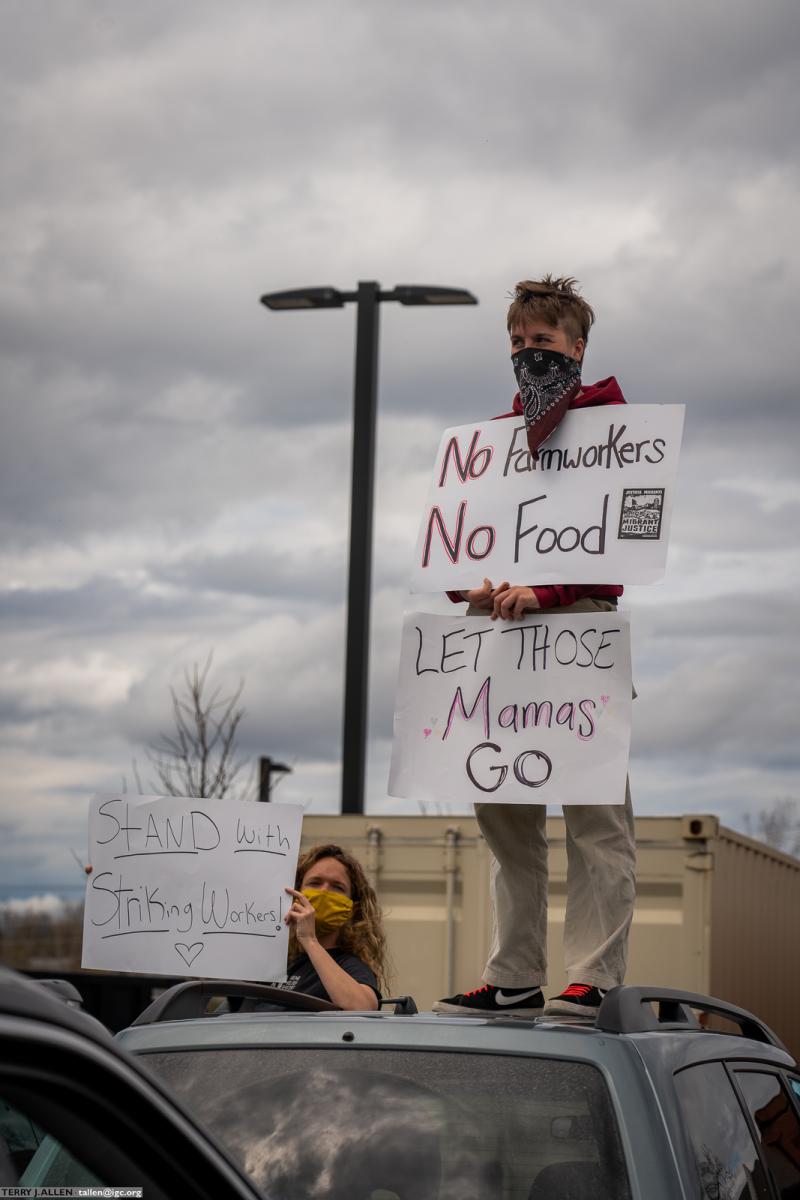 Rossy ended the day with a message for Hannaford: "The cows don't milk themselves! If you're going to call our work essential, then you need to understand our rights are essential as well. Hannaford: workers have the solution to the human rights problems in your dairy supply chain. It's time to join Milk with Dignity!"