"We're encouraging Hannaford to do the right thing…": 22 actions at Hannafords across New England!
Posted Mon, 11/04/2019 - 7:53pm
This past weekend's coordinated actions at Hannaford supermarkets sent a clear message to the company: consumers demand Milk with Dignity!
At 22 stores across New England, hundreds of farmworkers and allies rallied in front of Hannafords and delivered letters to store managers. From Machias, ME to Middleborough, MA, in large cities and small towns, Milk with Dignity supporters made their voices heard — and Hannaford listened.
Now is the time to send your own message that Hannaford needs to do the right thing: take a minute to send an email to the company CEO!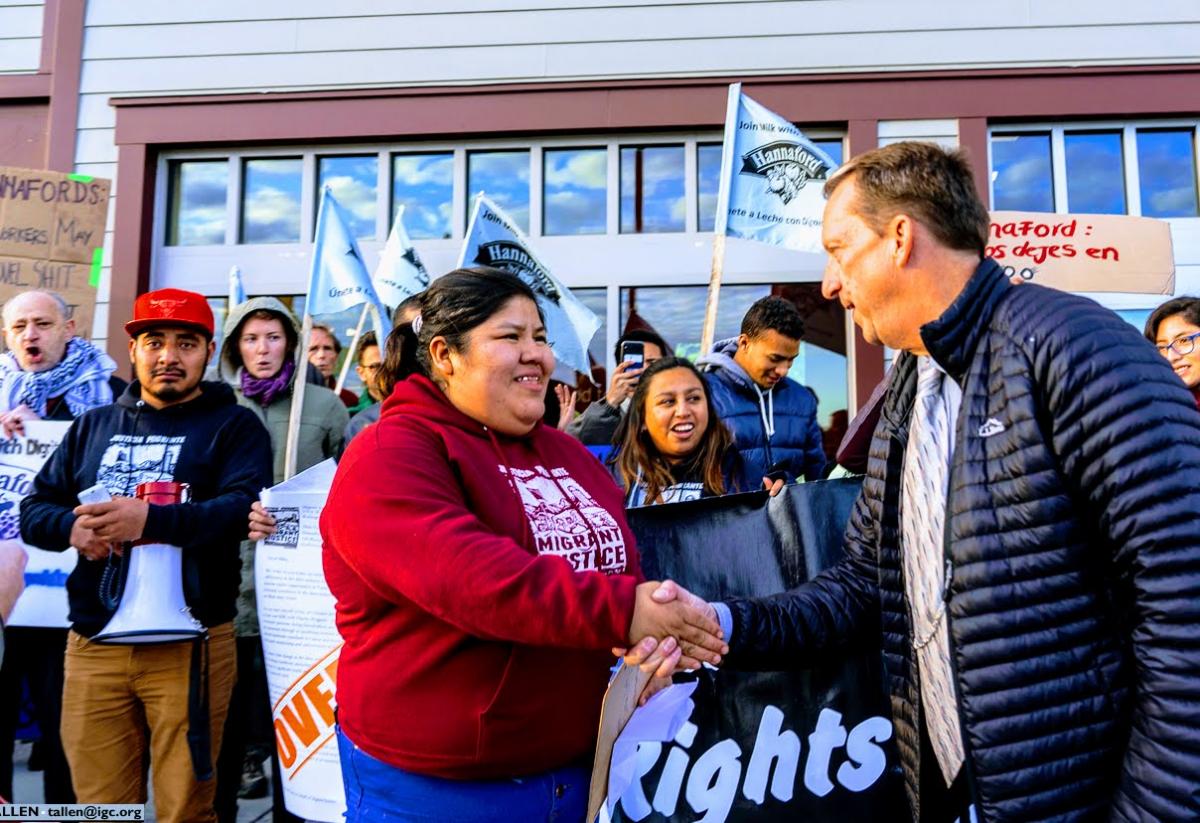 Migrant Justice leader Olga shakes the hand of the Hannaford manager in Essex, VT after delivering a letter for the company CEO. Olga works on a farm covered by Milk with Dignity.
In Essex, VT, farmworkers led a march of well over 50 supporters
In Marlborough, MA members of the Cosecha Movement organized the action
Many actions had support from participants in the climate justice struggle.  Climate group Extinction Rebellion turned out to an action in Brandon, VT
Members of the Episcopal Church organized one of the actions in Burlington, VT
Supporters brought the heat to Hannaford's back-yard, delivering the letter to the manager in Portland, ME
Supporters got creative with their signs, including at this action in West Lebanon, NH
Faith leaders and members of the Vermont Workers Center led the action in Barre, VT
At some stores, such as Williston, VT, managers came out to meet the crowd and accept the letter….
....while at others, like at this store in Bradford, VT, a delegation entered to find the manager.
In  in Middlebury, VT, farmworkers led a march down Route 7 to the Hannaford, chanting "Get up, Get Down, Milk with Dignity is coming to town!"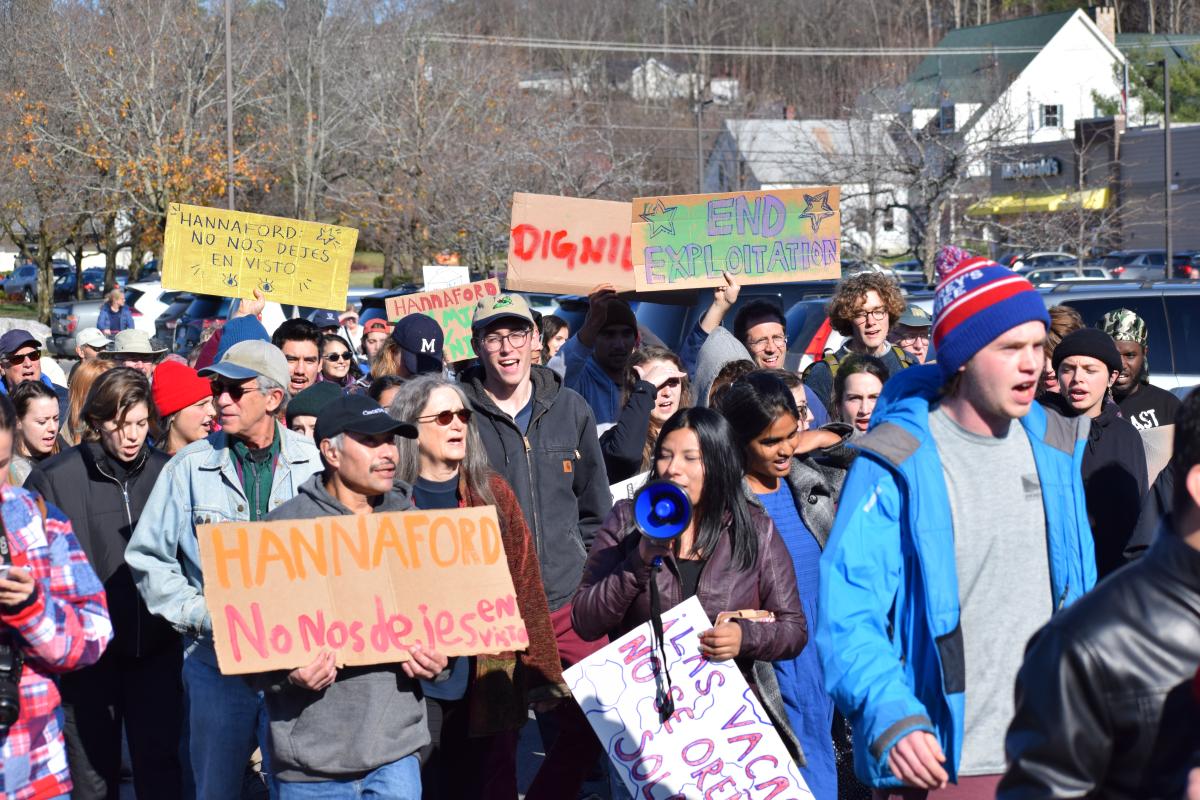 Students from Middlebury College joined in the march
At march's end nearly 100 rallied in front of the Hannaford in Middlebury
In West Lebanon, NH, Reverend John Gregory-Davis addressed to the crowd, summing up the day's message:
"If there are farmworkers not being paid enough, without living conditions many of us would want to live [in], then that needs to change. Recognizing Hannaford has the power to make that change, we're encouraging Hannaford to do the right thing. We'll be back. We are not going away!"
Like these photos?  There are plenty more on the Migrant Justice facebook page!  Check out pics from other actions and share the album — and make sure to tag @Hannaford so they know that you're paying attention!